Products by Dyson save more than $100 on high-end vacuum cleaners like Dyson models by purchasing used stock. There is no five-year warranty on refurbished Dyson vacuums like there is on new ones. But the company does give a six-month warranty if the items come straight from their store. 
So, what does this implies? Is purchasing a refurbished Dyson a good move?
As we go along, we will have an in-depth knowledge of the meaning of the term "refurbished". Additionally, we will also be guided about the quality of Dyson products.
Which is better, "refurbished" or "secondhand?"
Both refurbished and used goods share the common trait of not being brand new. When an object is refurbished, it undergoes official inspection and repairs to ensure it is fit for usage. Secondhand goods may work just fine, but they may lack the certification necessary to claim their usefulness or the benefits associated with having such certification. 
For instance, if you buy a refurbished Dyson product through Dyson, you'll have a one- or two-year warranty and a 35-day return policy. Although used goods typically don't come with such perks.
---
List of Refurbished Products that are Safe to Buy
Did you realize there's a way to shop for the same things everyone else does, yet save yourself roughly 30 percent? What if we said that millions of people are already doing it? The key is to look for refurbished items.
Products with a "refurbished" designation are in good functioning condition but cannot be sold as "new" for various reasons. It is possible the original buyer received an incorrect item and returned it after opening the packaging. The goods could have been on display and utilized by customers, or the packaging could have been broken during transport. 
Whatever your motivation, buying refurbished rather than brand new can save you as much as 30%. Nonetheless, some businesses have stronger programs than others, and some goods are better suited to them.
These are the certified refurbished items recommended safe for purchasing:
☑ Camera Lenses
Even before you leave the store, the value of cameras drops, whereas lenses retain their purchase price indefinitely. A lens' performance does not degrade with time because it is essentially just a piece of glass with certain moving pieces that have been properly manufactured. The value of high-quality lenses typically remains stable over time and, in some circumstances, even rises. There is no reason to not purchase a refurbished lens unless it is damaged or defective in some way.
☑ Vitamix Blenders
Don't get a normal blender used, especially from a garage sale. However, the Vitamix Certified Reconditioned Blenders are worth looking into if a Vitamix is what you're after. Each blender is individually refurbished by Vitamix to its like-new condition and then sold at a substantial discount.
The company boasts that their edges are precision cut using aircraft steel material anywhere along the grain of the steel, not stamped, resulting in an edge that never needs sharpening. And that this warranty lasts for five years at no additional cost. This means that the blades will pulverize food just as effectively as a brand new Vitamix.
☑ MacBooks
Apple products are more costly than those of rival companies. Things are the way they are. The same powerful hardware is included in the price, along with the cost of the manufacturer's name and the design and functionality of the accompanying software.
Think about getting a used MacBook that Apple has refurbished to look and perform like new if you don't have a pressing need for the latest and best. You can save a ton of money right off the bat, and the warranty is the same as that of brand-new devices.
☑ Game Consoles
Like computers, the value of a video gaming console drops as soon as you open the box. However, this case is very different. Eventually, desktop computers and portable computers will become obsolete because of the release of more advanced and resource-intensive computer programs.
In contrast, video game consoles typically have a shelf life of five to 10 years, during which time new games designed for that device are released and sold. A reconditioned Xbox One, for example, costs $180 but performs identically to a custom-built one, and it will remain up-to-date until the release of the next Xbox console.
☑ TVs
The cost of a refurbished television can be far less than that of a brand new one, but you should still exercise caution. A returned television may only be subjected to basic testing before being released back into the market. The number of hours a television has been used, and hence its impending end of life, cannot be easily determined by the buyer, in contrast to a car's odometer, for example.
Consider a reconditioned TV, but only if you can make the purchase in reality at a physical store. Connect it to test for display issues yourself, and secure a good guarantee.
☑ Dyson Products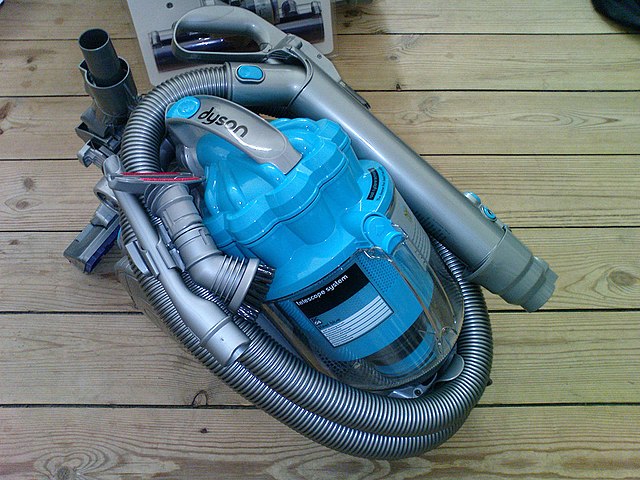 In addition to the above-mentioned refurbished items, Dyson products are also available and safe to buy. With that in mind, buyers are concerned if buying a refurbished Dyson is a good idea. 
For instance, the savings of over $100 when purchasing a refurbished Dyson vacuum from the company's stock are substantial. The company's V8 cordless vacuum costs only $449 when purchased in refurbished condition, a savings of $150 (or roughly 30 percent)! Refurbished when purchased directly from Dyson, however, used Dyson vacuums come with a six-month warranty, as opposed to the five years offered by the manufacturer.
---
What does "refurbished Dyson" mean?
As with every good offer, though, this one comes with a caveat. These Dyson goods are refurbished, not brand new. The products were previously owned but were returned to the factory for whatever reason, where they underwent a series of inspections (and maybe repairs) to be restored to their original condition. 
In terms of brand recognition and esteem, Dyson stands alone. A refurbished Dyson, on the other hand, is in almost as good shape as a new one. After disassembly, the product's components are cleaned, inspected, and mended as necessary before being reassembled. Dyson claims that their refurbished vacuums can be considered "new" because of a special unit procedure.
---
Buying a Refurbished Dyson: Is It Recommendable?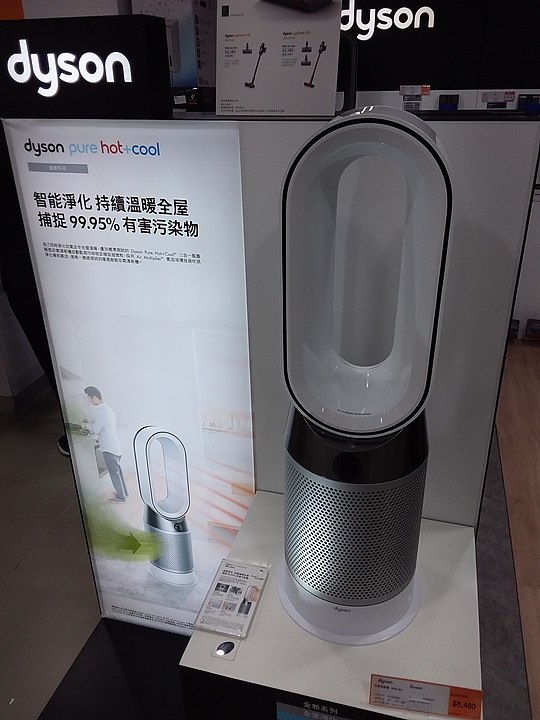 Finding a refurbished model of a pricey vacuum cleaner like a Dyson might save you over $100. However, Dyson still provides 6 warranties on each of its products, including those that have been previously owned and reconditioned.
Advantages of Buying a Refurbished Dyson?
A reconditioned Dyson vacuum cleaner is the same as a new one, with the exception that it may have minor cosmetic damage such as scratches. These cleaners have been tried and tried until they are as strong and effective as a new model. Buying a used Dyson has no negative effects, period. 
Buying a refurbished Dyson also allows you to upgrade to the most recent version—the one you'd get if you had to shell out the entire asking price. Savings of $100 or more are not unusual when purchasing a refurbished model. That often provides more value than purchasing anything brand-new. 
If you buy a factory refurbished or refurbished model of the Dyson DC40 Multi Floor or Dyson Digital Slim vacuum, you can save around $140. The Dyson DC47 and DC59, two of the newest models, are not yet available in refurbished form. But keep looking; they should be on sale very shortly. To get your hands on a Dyson vacuum at a reasonable price, your only real option is to buy a refurbished model.
---
Things to Consider When Buying a Secondhand Dyson
If you're not into buying a reconditioned or remanufactured Dyson, what are your options? Buying a used Dyson vacuum.
Used items, despite being slightly less than new or reconditioned items, are typically riskier investments because they lack those guarantees. If you are dead-set on purchasing a used Dyson vacuum cleaner, here are some helpful hints for you below.
🖉 Get your hands on the actual invoice or bill as proof of payment.
Ask for a receipt or other purchase documentation to ensure the Dyson you're considering is authentic. These days, electronic confirmation of purchase may suffice as a substitute for paper receipts. Although many vendors do not include a receipt with their sale, we advise against making a purchase without one of the two. If you insist on buying a Dyson without a receipt, read the rest of these instructions carefully.
🖉 Check for a return policy and selling history.
While not universal, many reputable vendors on online marketplaces like eBay provide lengthy return policies of up to 90 days. That's crucial for a vacuum, as it's hard to tell if your preferred Dyson buy is high-quality just by looking at it on a computer or phone screen. Even though you won't receive a warranty as you would with a refurbished Dyson, a return period gives you plenty of time to ensure that the product is in good operating order.
In addition to the length of time they've been selling, another important indicator of a trustworthy merchant is positive customer reviews. This is in particular with those that go into depth about things that were returned or were faulty.
🖉 Meet in a public space.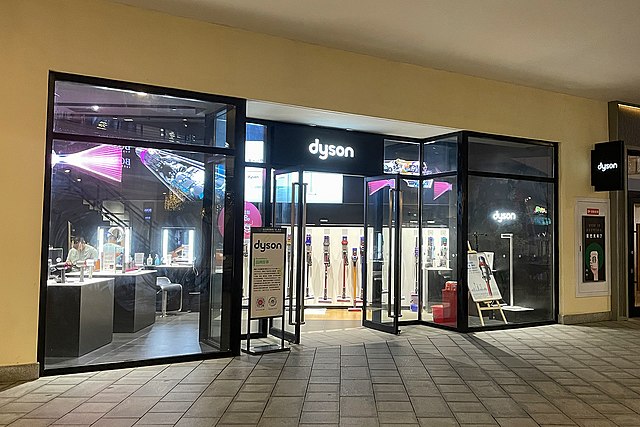 The majority of us will buy a pre-owned Dyson online and have it shipped to our houses. However, this isn't always an option, especially when using marketplaces like Gumtree or even eBay, so you might have to pick up the item in person. For your own protection, you should avoid holding your meetings in isolated areas. Finding a neutral space in a public place like a coffee shop is ideal, as there will be many people around to see if anything goes wrong.
🖉 Test it works.
Even though you'll probably put your new Dyson to the test at some point in the future. You should act quickly to acquire a replacement vacuum. Thus, while still within the return window, you can evaluate its efficacy in cleaning up messes. You can also evaluate the quality of the battery, the power socket, and any included peripherals to make sure they are in working order and that any cosmetic flaws aren't more serious than they appear.
Inquire about the item's previous use if possible. Even while everything eventually wears down due to natural causes, it's still necessary to get a well-maintained device like a Dyson vacuum cleaner. If you have any reservations about the Dyson, you should probably send it back and buy it from someone else.
🖉 Pay securely.
PayPal, as a third party in online transactions, is an excellent way to keep your money safe while buying used goods online. Your payment will be sent to the vendor only if and when everything goes smoothly. The PayPal Buyer Protection program ensures that you will be refunded the full purchase price plus shipping expenses if you do not receive the item you ordered.
Providing you report the issue within 180 days of purchase, a PayPal representative will investigate and resolve more nebulous issues, such as a flaw being worse than described. If you must buy a Dyson in person, don't bother bringing a huge wad of cash. If there is ever an issue with your vacuum, it is best to utilize a safe online payment option so that you have a record of the transaction in case of a return or exchange.
---
Frequently Asked Questions:
Q: What is the best place to get a refurbished Dyson for sale?
Dyson Factory Store reconditioned Dyson appliances that are like new. You visit any Dyson store to check their refurbished items. Authentic Dyson replacement parts have been utilized wherever possible, and all machines at the Dyson outlet have been put through the same rigorous testing as the brand-new models.
Q: What are the ways to dispose of my old Dyson?
If you're just upgrading, and your old cleaner is in good working condition, you can donate it to a charitable cause such as Goodwill or another charitable organization. You can also give it to a local church, school, or childcare center if it's in good shape.
Q: When considering a used electronic device, what information is necessary?
In the mad dash to get the newest Apple product, phone, or laptop, refurbished technology like this is sometimes disregarded. For many of us, however, the ongoing cost of the living problem makes it seem as though we cannot currently afford to invest in cutting-edge technological advancements. On the other hand, if your laptop or mobile device fails, you could be stuck.
Q: Do refurbished items come with a guarantee?
A six-month or yearly warranty is included with every unit for your convenience. The 6-month parts and service warranty covers everything from the motor to the wiring in every reconditioned Dyson vacuum, purifier, humidifier, heater, and fan we sell. The company offers a one-year material and labor warranty on all Dyson styling products and styles.
---
Final Thoughts
It's not uncommon for people to be wary of buying refurbished products, but if you shop smart, you can find quality that's on par with brand new. The maker restores the product to "like new" condition when it has been returned, has been found to be defective after being opened, or has minor cosmetic faults.
Buying refurbished Dyson items comes along with a number of advantages. Most consumers find the lower price to be the most persuasive benefit. Up to half off the price of a new product is possible when purchasing a reconditioned one from some retailers and manufacturers. As long as you do your analysis beforehand, purchasing a reconditioned or new product should result in much the same user experience.