One should check if the robot can clean carpets, and if so, what kinds of carpets, before committing to buying them. The carpet pile height determines whether you need a low-, medium-, or high-pile carpet cleaning robot. It is more common to discover robot vacuums designed for low-pile carpets than those designed to work on high-pile carpets without becoming stuck.
The best robot vacuum for high-pile carpets will feature bristles that are tailored to the material so they don't get caught in the carpet fibers. A robot vacuum with the capacity to recognize carpets and increase suction is necessary for effectively sucking grime and debris out of the textiles of your thick carpet.
In this post, we will reveal the top-rated robotic vacuum cleaner for thick carpets. Along with that are the desired features that a robot vacuum should have to be able to clean your thick carpet. I suggest picking the one that corresponds to your specific requirements.
What are the Various Types of Carpets?
We should discuss the many varieties of rugs available. First, we'll define "thick" so that we can move on to talking about the finest robot vacuum for high-pile carpets and the best robot cleaner for thick carpets.
Thick carpets
Carpets with a thick pile and those with a high pile are not drastically different from one another. The density of the threads used to weave these carpets, however, makes it easy to tell them apart. However, the threads in thick carpets are packed considerably more firmly and the weaving is much closer together, giving the carpet a deeper appearance and texture. The robot vacuum cleaners are ideal for thick carpets, high-pile carpets, or both.
High pile carpets
To put it plainly, a high pile is a hallmark of opulence. When walking on one of these carpets, your feet will experience nothing but softness and comfort. The maximum pile height of these plush carpets is about 1.5 inches. Because of the carpet's softness and the looseness of its loops, a footprint left on such a surface will be visible for quite some time.
Use these carpets in the rooms of your home that see the least amount of traffic. They provide both luxury and practicality by keeping you warm and snug. High-pile carpets, on the other hand, tend to collect more dirt and dust than low-pile carpets. That means you'll have to dust and vacuum it frequently.
Medium pile carpets
Like high-pile carpets, these are not meant for high-traffic areas because of their lavish feel. They are typically utilized in private spaces like bedrooms and living rooms and can reach a maximum height of 1/2 inch for the obvious reason that they keep your feet toasty and cozy. Though they, too, collect a lot of dirt and fur from pets, these carpets are considerably simpler to maintain.
---
Factors for Consideration When Picking the Finest Robotic Vacuum Cleaner for Thick Carpet?
By keeping these things in mind, you may make a more informed purchase about the best robot vacuum for thick carpets.
✥ Pressure Due to Suction
The greatest robot vacuums have suction forces of significantly more than 1000 Pa, making them suitable for use on carpets. An average suction force of 1500pa is recommended for low- to medium-pile carpets. However, if you have thick carpeting, you should look for a robot vacuum with a suction power of at least 2000 Pa. If it doesn't have enough aspirators, a robotic vacuum cleaner won't be able to remove all the debris from a plush carpet.
✥ Special Brushes
Robot vacuums require carpet-specific brushes to clean carpeting effectively and avoid getting trapped. A high-quality robot vacuum for plush carpeting will feature brushes that are both powerful and delicate enough to avoid yanking at the carpet's fibers. Furthermore, you don't want fiber and hair to get twisted up in the brushes. High-tech silicone rollers on some car vacuums are built to prevent tangling, so your vacuum will always be ready to go.
✥ Intelligent Navigation
Carpets require a robotic vacuum cleaner that is purpose-built for the task. The GPS will confirm this for you! Sensors for accurate navigation, superior climbing ability, and carpet identification are commonplace in carpet-cleaning robots. The robot's sensors detect when it's on the carpet, and when that happens, it cranks up the suction to ensure a thorough clean.
✥ Decent Battery Life
More beneficial than a robot that needs to be recharged constantly is one that can go for a while without power. We're talking about at least a hundred minutes of cleaning time before you have to return to the charging dock. After being recharged, it should resume cleaning without human intervention. The increased suction strength required by thick carpets will quickly deplete the battery life of even the greatest robot vacuum cleaner.
✥ Smart Features
The whole point of installing a smart home gadget is to save time and effort. This can only be achieved with a robot vacuum that has a variety of high-tech features, including connectivity with your smartphone, the ability to schedule cleanings in advance, automatically recharge and resume cleaning, high-efficiency filtration, and the most premium feature of them all: a dustbin that empties itself.
✔Design
Even if it has nothing to do with how well the robot vacuum cleans carpets, you should still look for one that has a low profile. A decent vacuum cleaner should be able to quietly move under furniture to clean those often-ignored crevices. But that relies on the pieces you already have in your home.
✔Vacuum Power
This is the single most crucial factor in deciding whether or not the Roomba S9+ is the finest vacuum cleaner. Carpets should only be vacuumed with high vacuum power, thus anything below 1000 Pa is not suitable. It is also preferable that it has high and low power settings.
---
Top Robotic Vacuum Cleaners for Thick Carpeting
You won't have to lift a finger to clean your medium- or low-pile carpets with any of the robotic vacuums below, but they'll do an excellent job on your higher-pile and thick carpets as well.
OUR TOP PICK: iRobot Roomba 614 Robot Vacuum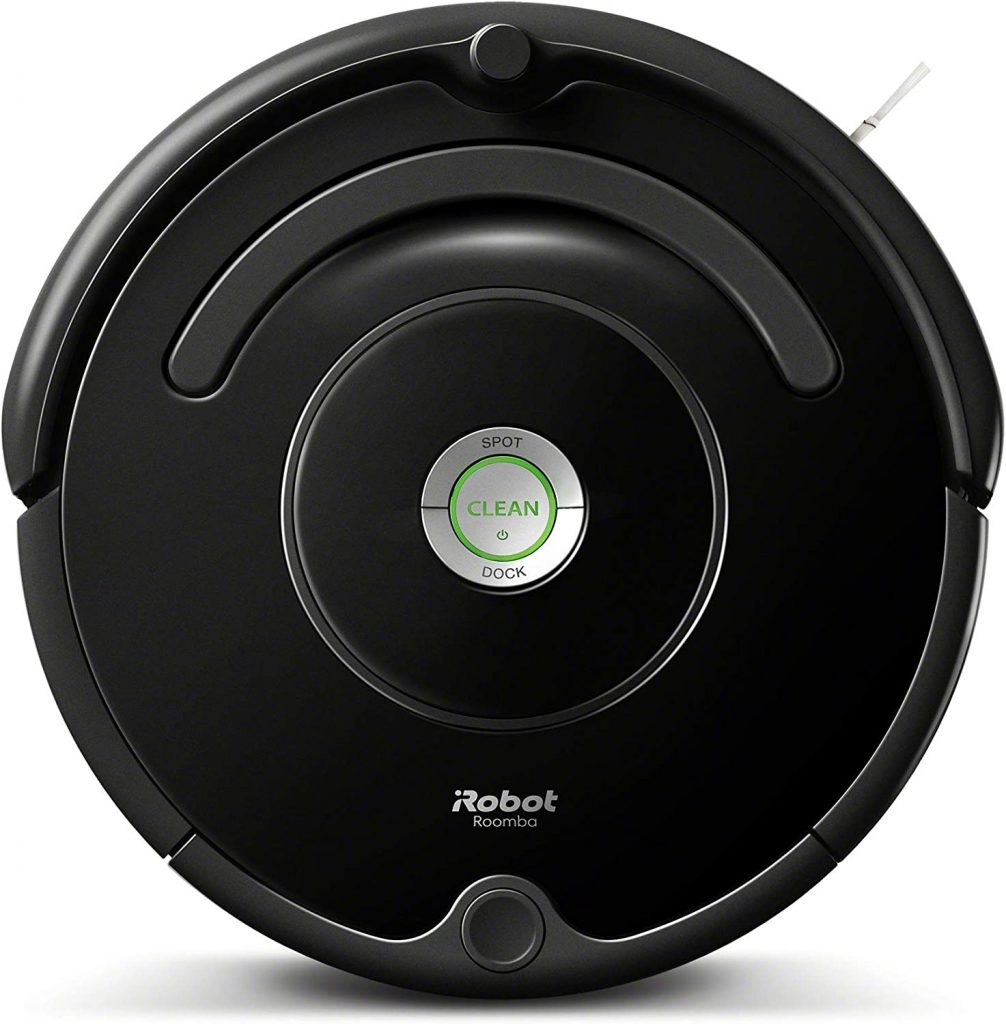 🟊 Product Features:
The 27-degree tilt of its specialist brush is an innovation. With this, the corners and edges should be taken care of.
It's true that you won't have any trouble cleaning even the most challenging-to-access places.
One last item to consider is the total running time. For a robot vacuum, its 90-minute battery life is respectable.
iRobot Roomba is the excellent robotic vacuum cleaner for thick carpets that tops our list. The dust and particles on the floor are easily loosened and removed by the robot vacuum's three-stage cleaning technique. This robot's vacuuming capacity is so strong that it can pick up even the tiniest particles of dirt and hair. It may be the most effective robot vacuum on thick carpets.
Included in this package is a dirt sensor, which will alert you to dirty places in your home, such as those that get the most foot traffic. The living room, as well as any corridors or doorways, fall under this category. It's as clever as a cookie and will wipe away every last trace of grime.
It is indeed one of the very few robot vacuums that work on both carpets and hardwoods. It's possible that this robot vacuum is superior to those that are similarly priced. If dependability and adaptability are your top priorities, this may be your best bet (frosting and all).
| PROS | CONS |
| --- | --- |
| Easily grasps edges and corners | The cost is a little high. |
| Outstanding pace | Limited bin size |
| Has no residual effects | There may be docking problems. |
---
RUNNERS-UP
Tesvor Robot Vacuum Cleaner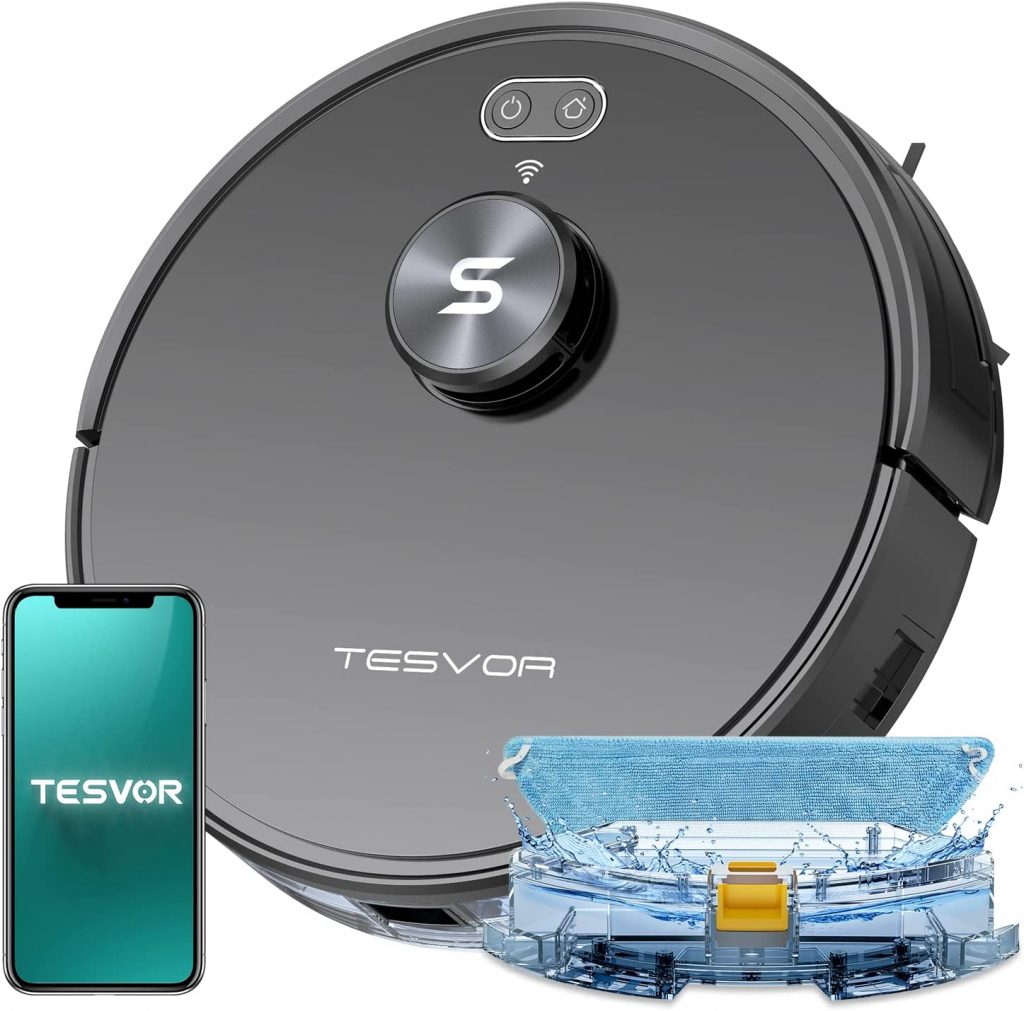 In the premium robot vacuum market, this brand is right up there with iRobot. Looking for the longest potential battery life in a robot vacuum? You've found it! It has an unlimited operating time of 2.5 hours.
In addition, the vacuum's strong suction ensures that it will collect every last particle of debris, dust, and pet hair. After witnessing its operation, one can only conclude that it performs admirably. It matches the functionality of the competition and may be operated by voice command via a companion app on your smartphone.
To operate the vacuum, simply tell your Amazon Alexa or Google Home to start or stop. You can use the app whenever you wish to plan a cleaning or establish a cleaning regime. It's a somewhat intelligent robot vacuum that can be made even smarter through the adjustment of its settings. This situation has too much at stake to be ignored.
Nothing that we could possibly say wouldn't have already been stated. Among its number of perks is that it is as silent as a mouse. This indicates that it works quietly while producing little noise. It also features an integrated HEPA filter. For people who frequently struggle with allergies, it is ideal.
Furthermore, it has greater strength and endurance than many of the best-selling robot vacuums now available. It's true that this one goes unnoticed and fails to receive the praise it merits. But eventually, you must evaluate which robot vacuum would effectively meet your needs.
| PROS | CONS |
| --- | --- |
| Superb sucking ability | The application needs a lot of work. |
| It operates quietly | The navigation system is subpar. |
| Prolonged use time | Sometimes fails to recognize edges and corners |
---
Shark ION Robot Vacuum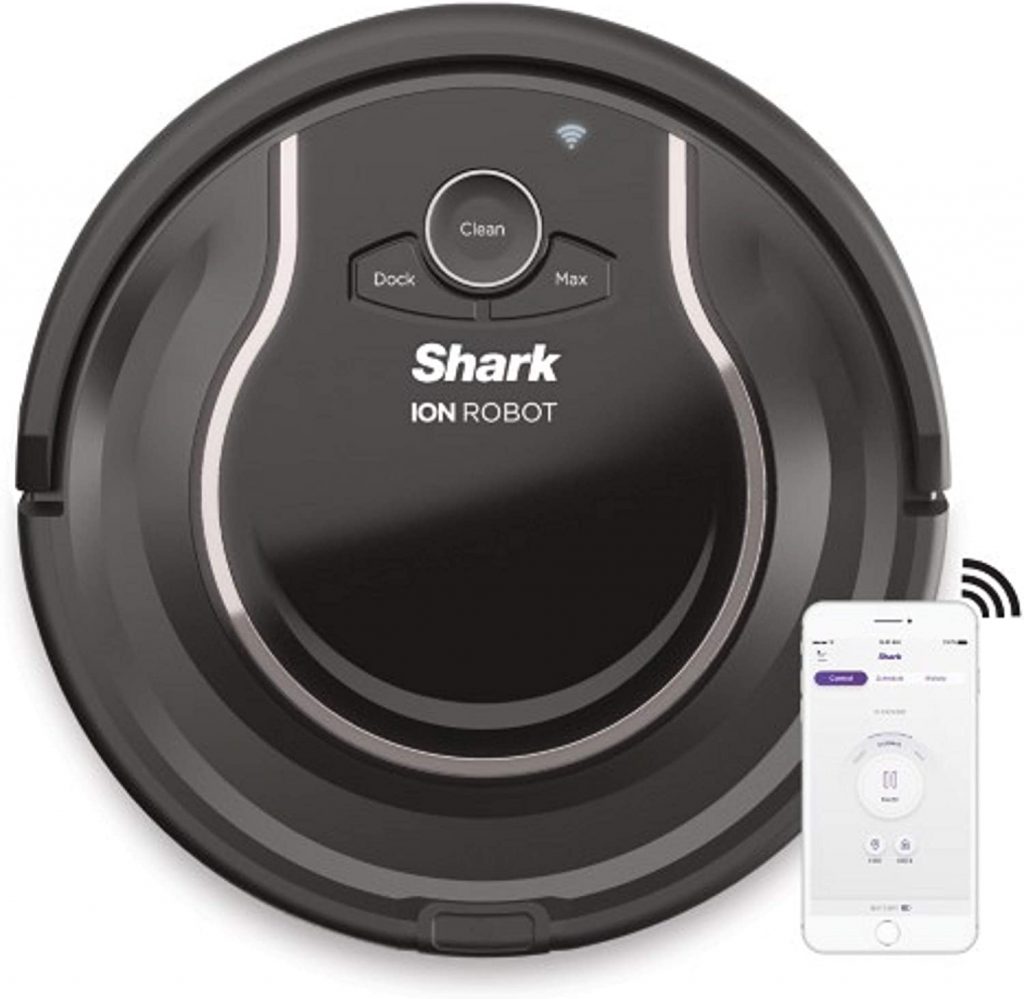 If you are working with a limited amount of money, this might be the ideal option for you to consider. Having Amazon Alexa or Google Home, you can use your voice to control the Shark ION Robot Vacuum. Adding this to your home is the best way to make it more energy efficient without breaking the bank. Its intelligence shines through in its ability to identify obstacles like stairs and ledges, thereby avoiding any potential collisions.
In order to guarantee the highest quality clean across your home, this offers three distinct brush options. It is not really bad for a cheap shop vac that can reach all the nooks and crannies of your floor. This is simple to utilize on your end thanks to voice and app control. Moreover, in the correct context, it accomplishes its purpose.
Why is the Shark Robotic Vacuum a good product?
Consider that the suction power tends to hold up very well. It will almost certainly take up anything in its path, as you'll discover. In spite of its diminutive stature, it packs a serious punch.
Additionally, it uses clever technology to locate areas with filth, dust, and hair before moving on. This small unit might be the nicest thing you ever buy if you're a little bit of a neat freak.
| PROS | CONS |
| --- | --- |
| Price-friendly for most households | Inconsistent methods of cleaning |
| Superb sucking ability | Not enough docking efficiency |
| Cleans grime and pet hair effortlessly | Not having access to replacement brush rolls |
---
Neato Robotics D7 Laser-Guided Robot Vacuum
When it comes to cleaning up pet hair, this model is among the most impressive we've encountered so far. Once it's done its job, you won't be able to find even a single remnant of it, in contrast to the typical vacuum. This vacuum is guaranteed to clean thick carpets effectively, something that standard vacuums (or any vacuums) struggle to do. The compatibility of these robot vacuums with numerous IoT hubs is one cool feature.
It's simple to connect this vacuum to your smart speakers, such as Alexa, Google Home, or Echo, and then command it to begin cleaning. Easy options have emerged for bringing a touch of modern technology into even the most traditional of dwellings. Trying this out will not be held against you, as it will greatly facilitate your domestic cleaning tasks.
The fact that the Neato works with so many different kinds of smart home assistants is one of its best features. More importantly, it has a two-hour battery life, which is respectable given how little you'll be using it. The large surface area of the brush is an additional aspect that stands out to us.
This Neato robot vacuum has a 70% bigger brush than its nearest rival. Because of this, it succeeds where other vacuums fail at removing pet hair.
| PROS | CONS |
| --- | --- |
| A power source that lasts a long time | You might not always get the best of the edges and corners. |
| Superb capability for a comprehensive clean | Feature-wise, the software falls short |
| Compatible with a wide variety of gateways for intelligent homes | Is prone to encounter difficulties returning to the dock |
---
GOOVI Robotic Vacuum
GOOVI robotic vacuum has strong suction, which may be more beneficial than its alternatives. Additionally, it is not limited to simple carpets but also performs admirably on hardwood floors. Nothing will be missed by this robot vacuum as it makes its way through your home, not even a stray crumb or strand of hair.
The variety of cleaning options ensures a comprehensive scrub. Utilize these parameters to adjust the vacuum's performance to meet your unique requirements. The vacuum's intelligence also allows it to return to its charging base before its power supply runs out. Its portability is its strongest point as an appliance.
The vacuum's dimensions allow it to reach areas hidden by sofas and beds. It can, without a doubt, explore uncharted vacuum territory with ease. The addition of side brushes is also a nice touch. Having additional brushes at your disposal can help you clean more thoroughly.
| PROS | CONS |
| --- | --- |
| Superior suction power affordable | May follow irrational patterns |
| Budget-friendly | Challenging to switch from hardwood to carpets |
| Automatically docks when the battery is low | The occasional edge-missing possibility |
---
Frequently Asked Questions
Q: Can a thick carpet be cleaned by a robot vacuum?
It's a frequent misconception that robot vacuums can't handle thick carpets, but that's not always the case. The five robotic vacuums aforementioned are among the best on the market for deep carpets.
Q: Are robotic vacuums worth it?
If the robot vacuum you buy can adapt to your specific requirements and tastes, it will be money well spent. Pay attention to what others have said about various robot vacuums to find the best robotic vacuum for thick carpets. If you're in the market for a vacuum cleaner that does its work reliably every time without you having to lift a finger, a robotic vacuum is a worthwhile investment.
Q: How long do robot vacuums last?
A robot vacuum can last anywhere from four to six years on average, though this number might fluctuate based on a variety of circumstances. If properly maintained, it could even outlive that. More affordable models may not hold up as well over time.
Q: Does Roomba work on thick carpets?
Roombas are designed to work on a variety of carpet types. Additionally, there are Roomba versions that are capable of operating on plush carpets, but this is not the case for all of them. Though they may be difficult to clean with, success ultimately depends on the suction capability of your Roomba type.
Q: What is the recommended number of times that I operate my robotic vacuum?
You should operate your robot vacuum approximately once every two days on average. The frequency with which you should, however, is affected by the presence of dust, filth, or dander in the home. The majority of owners don't put their vacuums through more than seven cycles of operation in a single week.
Q: In order to function, do robot vacuums need access to the internet?
Wi-Fi is not necessary for all robot vacuums to function. If you don't have access to Wi-Fi, you can still turn it on by pressing the power button on top. Without a Wi-Fi connection, though, you won't be able to make use of all of the features and perks that come with a robot vacuum cleaner.
Q: Does lengthy carpet work with robot vacuums?
Yes, all kinds of rugs and carpets are suitable for use with robot vacuums; however, there are a few key distinctions between models. It's not like every robot survives once it "climbs" the carpet, and there are probably additional problems that may arise.
Q: Are robot vacuums energy-intensive?
Despite claims that using a robovac can save you money on your utility bills, the experts found that households with robovacs used more power overall. Robotic vacuum cleaners can be considered "energy-saving" devices since they consume less power over the course of their useful lifetime compared to conventional vacuums.
Q: What is the typical carpet thickness?
For the majority of residential carpet installations, it is generally recommended to select a cushion that is no thicker than 7/16 inches and no thinner than 1/4 inch, with a density of 6 pounds per cubic foot.
Q: How important is carpet thickness?
Thicker carpet is preferable; yet, this is a common misconception. A carpet with increased density is more resilient. If you're after a plusher carpet, go for a deeper pile. Nonetheless, if you're looking for a carpet that will last, thicker is not better. Greater density, measured in terms of the number of yarn strands per square inch, is associated with increased durability.
---
Final Thoughts
Select any robot vacuum, and you'll find that they all come equipped with the same basic functions. They'll clean on command, stick to a timetable, and be equipped with sensors to prevent them from tumbling down the stairs. Those willing to spend more will gain access to additional bells and whistles, such as improved mapping, voice controls through Alexa and Google Assistant, and more detailed scheduling options.
These days, most people don't bother installing thick, high-pile carpeting in their houses. In any case, if you're after the shag, have it. I'm confident that any of these robot vacuums would perform a satisfactory job, but I'm also confident that you'd choose the one that works best for your specific needs.