Did you know that the shark vacuum is one of the well-known vacuums when buying household devices? In response to the rising demand for this remarkable vacuum, some brands have developed a number of features to assist individuals who need to clean their homes. Shark vacuum has since realized the importance of a job well done. It has consequently spread to other countries that also need this amazing vacuum.
But because of the demand for its features, people tend to overuse it, leading to deterioration. The most common issue you might experience with shark vacuum is the clogged vacuum hose. That's why in this informative guide, we will reveal the steps on how to mend it.
But before that, let's first talk about the shark vacuum's uniqueness. Keep reading!
WHAT IS A SHARK VACUUM?
A shark vacuum is essentially a high-quality vacuum cleaner that is designed to help you clean your home faster and more efficiently. Shark vacuums come with features that make it easy to get into hard-to-reach spaces and reach under furniture. They also have advanced suction power and a variety of accessories that make it easy to scour all sorts of exteriors, including rugs and hardwood floors.
DIFFERENT TYPES OF SHARK VACUUM
Shark has upright, stick, robotic, and handheld types. In this section, we'll learn about each type's qualities and the cleaning jobs to which each is best suited.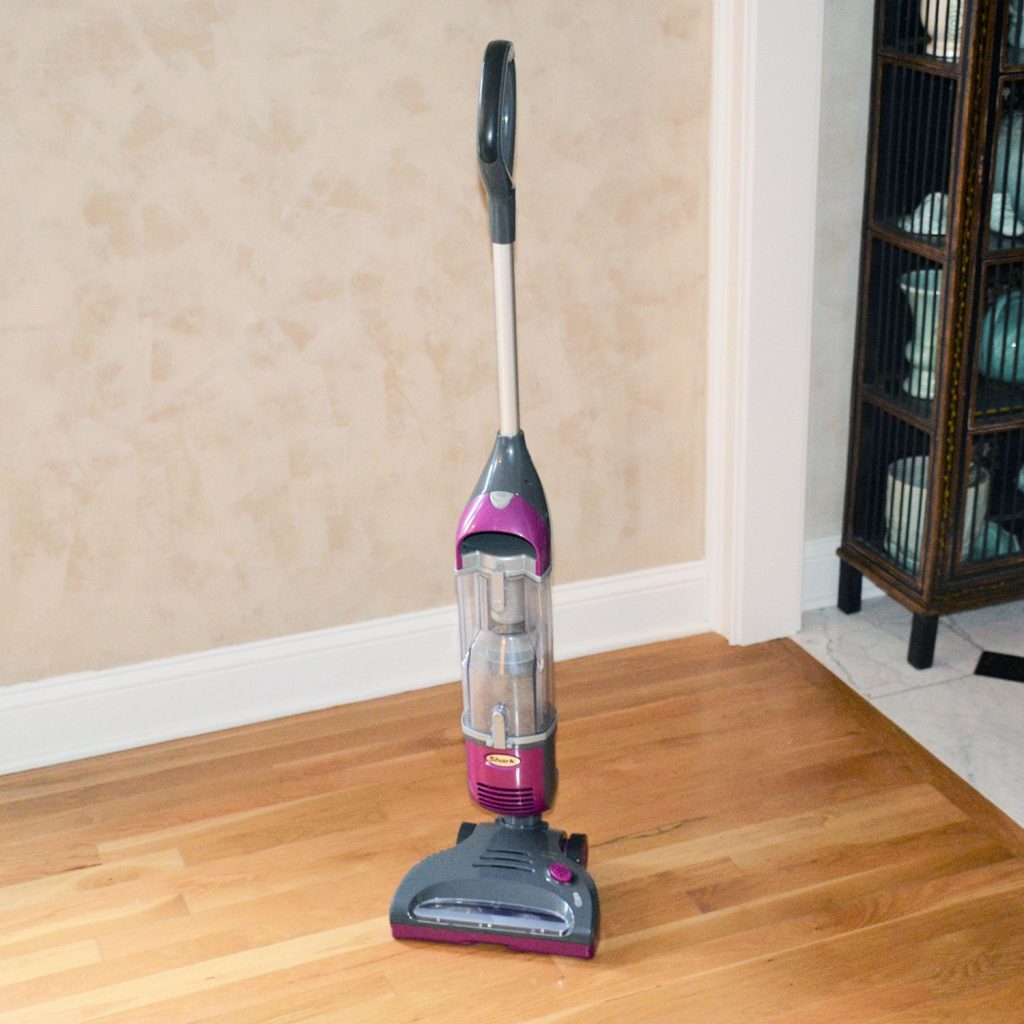 🟩 Upright
The most prominent Shark vacuums are upright models, which are best for removing dust and other material from carpet fibers. These vacuums often include a sizable bag or canister to hold the dirt, and the wide vacuum head makes it simple to quickly clean a big surface.
Options for the upright Sharks include corded and cordless models. The performance and power of corded vacuums are superior. However, cordless vacuums are more adaptable and portable because they aren't plugged into an outlet. The bigger size of this sort of vacuum, however, necessitates adequate storage space.
🟩 Stick

In essence, an upright Shark vacuum is a smaller version of a stick vacuum. Stick variants can be corded or cordless as well, but their main advantage is that they are much lighter than their upright Shark counterparts. They are simpler to carry up and down stairs or hoist over carpet transition bars.
In comparison to a standup vacuum, a stick Shark vacuum typically has a smaller motor, a narrower vacuum head, and a smaller collection bin. However, these restrictions initially appear to be a drawback. Stick Shark vacuums are considerably better suited to apartment living and homes with small rooms or hallways because of their flexibility.
🟩 Robotic
Despite their insufficient power, robotic Shark vacuums make up for it by being largely independent. A single of these vacuums can be placed on a timer to clean the floor; it is on once each day. Due to sensors on the front of the device, they cannot go up the stairs but also cannot fall down them.
These vacuums operate admirably in tiny homes or apartments with hardwood or tile floors. They take a long time to clean every inch of the floor, and the dust-collection bucket is relatively small, rendering them unsuitable for larger homes. Moreover, they lack the capability to thoroughly remove pet hair or deeply soiled carpets.
🟩 Handheld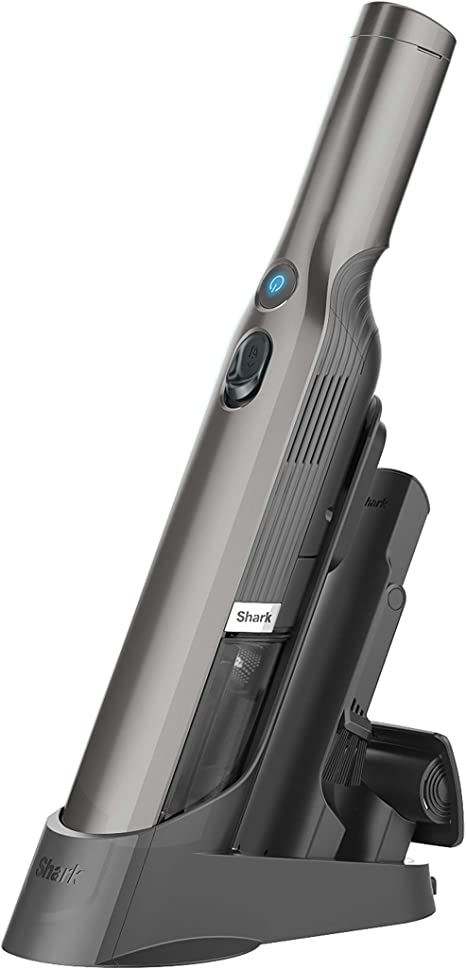 Shark handheld vacuums function well to clean a car, a flight of stairs, or to access more problematic locations around the house. They are lighter than stick, upright, and robotic versions but often have greater power and may include pet-hair-specific abilities than robot vacuums.
Most handheld vacuums are wireless, and also some standup Shark vacuums come with one as a convenient cleaning option. The upholstery, draperies, furniture, and mattresses may all be thoroughly cleaned with these handheld vacuums.
IS SHARK VACUUM PRONE TO CLOGS?
Though there are claims that shark vacuums are not prone to clogging, there are still chances that it may happen. The reason for this is that it has very powerful suction and can suck up small objects that are not designed for vacuuming. This means that if you put any small objects in your container, they will get stuck in the vacuum and cause them to get clogged.
But don't get stressed with this! There are ways how to face these clog issues. Check the next section.
UNCLOGGING SHARK VACUUM HOSE
The Shark vacuum has a range of models and accessories and is relatively inexpensive. It is designed for excellent cleaning.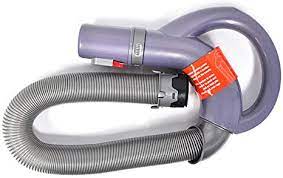 (Here are some uncomplicated tips for cleaning your Shark vacuum.)
Turn off and unplug your vacuum.
Next, detach the wand handle and hose and check all the openings for clogs using a flashlight, which can help you find obstructions in the vacuum.
Clean any debris off the bristles and remove the cover on the bottom of the nozzle by using a coin to open the three locks.
Then use scissors to cut away debris that wrapped around the brush roll.
When finished, reattach the cover using a coin and turn the locks clockwise.
Once all clogs are removed, and the vacuum has been reassembled.
Plug in the cord and turn on the power of the brush-roll
Indicating light should be green and indicating that the blockage has been removed.
To ensure minimal vacuum issues, you have to be strict when choosing the best one. How to do it? See our checklist below.
WHAT TO KEEP IN MIND WHEN CHOOSING THE FINEST SHARK VACUUM?
If you're eyeing having one, consider these important aspects before purchasing a new Shark vacuum for your home.
🟩 Family and house size
A stick, robotic, or handheld Shark vacuum would be suitable for a one-floor apartment or condo, as opposed to a large upright machine. Large bungalow homes, however, may alternate between using an upright Shark vacuum for focused cleaning and a robotic vacuum for continual cleaning.
The weight of the machine must be taken into account because it must go up and down stairs in a house with more than one stored. Larger households may still benefit from an upright/handheld mix because stairs reduce the effectiveness of robotic vacuums. A stick Shark vacuum would be more suited for homes with more than two or three stories than an upright one because it is quicker to transfer.
🟩 Floor layout
Which style of vacuum is suitable for a home varies based on the type of floor it must clean. The two basic forms of flooring are fibrous floorings, such as rugs and carpeting, and predisposition solid flooring. The floor layout is a crucial thing to consider because there are shark vacuums that are not suitable for specific floor types.
🟩 Power supply
>>Corded 
Shark vacuums cordless are often heavier and more powerful than corded models, making them ideal for carpeted floors. Retractable cords that enable neat vacuum storage after usage is an option, and cord lengths range from 15 to 30 feet. Although corded Shark vacuums won't ever need to be reloaded, they still require an outlet and may have movement limits.
>>Cordless
Shark cordless vacuums are a great choice for area rugs, hardwood flooring, and compact spaces. They typically have less power. However, they are more flexible and often stop vacuuming in the midst of the job to recharge the battery.
🟩 Motor
Wattage is the most frequent measurement unit for engine output power throughout all Shark cleaner types. This will determine how powerful your shark vacuum will be. The motor will hold all the activities, such as suction, blow, and power.
🟩 Airflow filters
For people who suffer from allergies or hypersensitivity to dust, the difference between filters containing and without allergy seals that trap pollen, dander, and pet hair is apparent. That's why checking the type of filter is a must because this will determine if it's suitable for your health needs.
🟩 Maneuverability
The maneuverability of a Shark vacuum is determined by its parts and features, such as its weight, handle, wheels, and head. It's crucial to find the most outstanding shark vacuum with easy maneuverability because there are many aspects that you need to consider.
For example, even if your shark vacuum is easy to maneuver, but there are many obstructions in your house, then you will still not get the most out of it.
🟩 Sound level
While most vacuums only operate for an hour each time, the noise cleaners produce, which average nearly 70 decibels, is not sufficient to cause hearing damage in anyone. However, quieter equipment might be a better choice for vacuuming in a quiet neighborhood or apartment complex or when family members are at work or asleep. Unless noise-buffering materials are used, the vacuum's power output often increases, along with the possibility of higher noise levels.
🟩 Accessories
Shark vacuums include a variety of extras, including crevice tools, under-appliance wands, pet fur tools, dusting brushes, and interior trim tools. Depending on your needs, you can buy a set or individual accessories. Just keep in mind that the more attachments your vacuum have, the higher the cost it may get.
FREQUENTLY ASKED QUESTION
🟥 How long does it take for the battery to charge?
The battery requires about 4 hours to charge entirely.
🟥 What's the shark vacuum's weight?
The vacuum weighs 4 kg in total, including the floor nozzle.
🟥 Can the filters be washed?
Yes, just give the filters a quick clean under water and let them air dry for at least a day before reinstalling them in the system.
🟥 What are the possible reasons for losing suction?
Twisted or failing hose
FINAL WORDS
Hopefully, the information and details in this article were helpful. Just remember that in order for them to perform their function efficiently, it is vital to have them cleaned and checked periodically. Overall, the shark vacuum is still one of the best vacuums you can have. As long as you know how to take care of it, no clog issues will appear.