Vacuuming is only one part of cleaning the house. Many people, for instance, neglect to vacuum the drapes. Important fact: drapes, being made of cloth, can harbor a wide variety of allergies. The floors and carpets aren't the only surfaces that may be cleaned with your vacuum cleaner.
Rather than stocking your cleaning arsenal with a bunch of different tools, just have this multipurpose cleaning machine on hand (especially if you have an idea on how to properly use your vacuum). In point of fact, if you have the correct equipment, you'll be able to clean just about everything, from air vents and air mattresses to the coils inside of refrigerators. Make use of them so that they can perform additional tasks for you while requiring less effort and exertion on your side.
Standard attachments (like the extension wand as well as upholstery tool) on most vacuums allow you to reach those inaccessible areas and tight crevices where dust and dirt accumulate. In this article, we'll explain the function of each vacuum attachment and provide examples of their appropriate applications.
Why Do You Need to Vacuum Curtains?
First, let's talk about why it's so crucial to keep your curtains clean. Because of how curtains are made, dust mites and other allergens that are floating around the house tend to land on them. Pollen is only one example of a nuisance that might enter your home through an open window.
Allergens in Curtains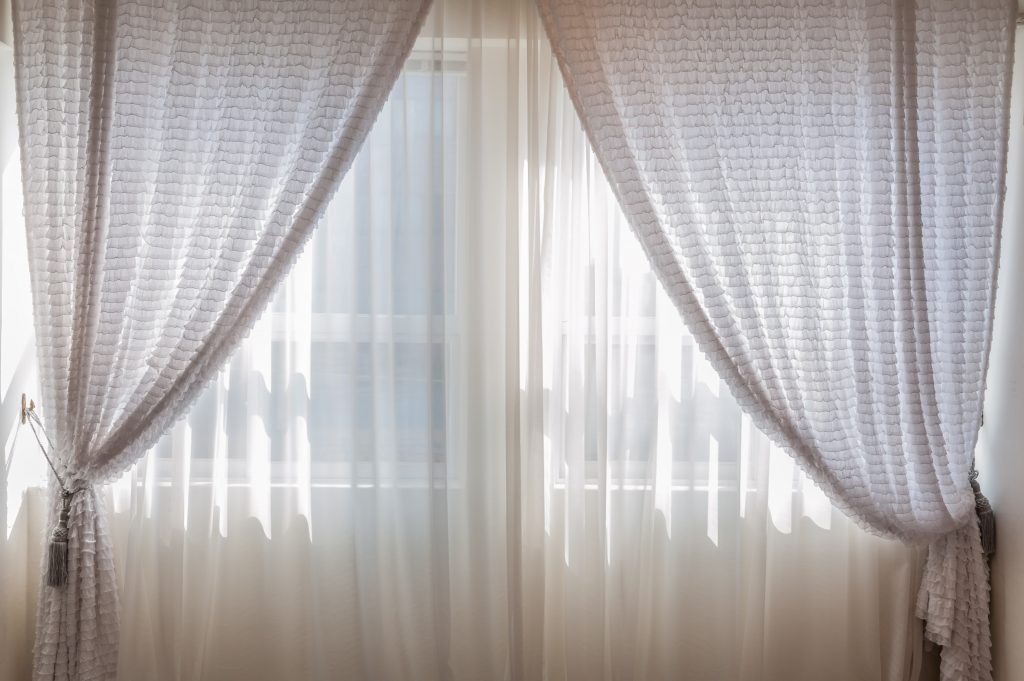 Allergens abound and may be found on your curtains. I just indicated that pollen might play a role, but there are other possible explanations as well.
Pollen: on windy, sunny days, pollen from shrubs and trees can be carried by the air currents.
Fluffy lint: Curtains may readily collect pet hair from passing dogs and cats.
Pests that thrive in the home's dust: curtains are another potential habitat for dust mites. Vacuuming drapes on a regular basis can significantly reduce the likelihood of allergic reactions such as indoor hay fever.
Vacuuming and Cleaning Curtains
Any household vacuum can be used to clean drapes and valances. On the other hand, a handheld vacuum or a stick vacuum might be much more convenient. With this, you can raise the drapes to their full height without much effort.
Pay Attention to the Suction Brush of the Vacuum Cleaner
By turning the vacuum cleaner down to its lowest setting, you can keep it from sucking on the curtains. When vacuuming, you should open the gap on the bagless vacuum rod to lower the suction power and let some air out.
Vacuum Attachments: What Are They?
Vacuum cleaner attachments and accessories are the supplementary tools that can be used in conjunction with a vacuum to modify or expand the functionality of the primary device. Most vacuum attachments are nozzles and brush tools that snap onto the end of the vacuum's hose.
Understanding what you intend to use the vacuum for is crucial to selecting the correct attachment. As an illustration, if you only ever do spot cleaning in tight spaces, there's no need to buy an extension hose. As a result, you won't have to carry about a bunch of useless extras.
Attachments for Vacuum Cleaners vs. Old-Fashioned Vacuums
The primary distinction between vacuum cleaners and vacuum cleaner attachments is that the latter are specialized goods designed to complement the former. A regular vacuum cleaner contains all the necessary technology and components to carry out the cleaning process, but a vacuum attachment increases the effectiveness of the cleaning process.
Vacuum cleaners, on the other hand, often come with everything you need to get started, so you won't have to buy any other equipment to get the job done. Since a vacuum cleaner can do a better job of cleaning, a broom vs. vacuum debate is unnecessary.
Reasons for Needing Different Vacuum Attachment for Curtains
Every vacuum I've ever picked up seemed to have an excessive number of attachments, despite the fact that there are many surfaces in a home that necessitate cleaning. Before I got rid of the vacuum, I never used a lot of the attachments because I didn't know what they were for. I figured that testing out each attachment would help me get my house spotless as quickly as possible.
I tried each vacuum attachment on a variety of surfaces throughout the house to determine which one worked best and how to use it most effectively. Before I learned how to use the different vacuum attachments for curtains, I knew that some parts of my house probably weren't getting as clean as they should have been.
Vacuum Attachment Type #1: Flat Ended Squeegee
Curtains and other materials that you don't want sucked into the vacuum's main base should be vacuumed using this attachment. In the past, I've struggled to vacuum the curtains without resorting to a game of tug of war, but now I find it a breeze thanks to this attachment.
I tried using this attachment on some wooden slats and found that it did an excellent job of removing the dust that had accumulated on them. This vacuum attachment was ideal for the job because its shape fit snugly between the wide slats of my blinds.
Vacuum Attachment Type #2: Rectangle Hairbrush
The brushes on this are fantastic and allow it to reach places that the other attachments simply can't. The bristles are so smooth that I can now remove the baked-on dust from between the vents. Fabrics like blankets and cushions, as well as furniture and it can be cleaned of dog hair with the help of this vacuum attachment.
Vacuum Attachment Type #3: Vertical Hairbrush 
This brush is similar to the standard rectangular hairbrush, but its atypical shape makes it ideal for this vacuum attachment. It is great for cleaning tight spaces, like between couch cushions, where larger attachments can't reach. This vacuum attachment is great for cleaning tight spaces like between couch cushions where larger attachments can't reach.
Vacuum Attachment Type #4: Motorized Brush
I think this is the coolest and most practical vacuum accessory I've ever seen. In my testing, it proved effective in removing dog hair from upholstery. Attaching this to the carpeted stairs or furniture that you and your hairy pet have to share is a no-brainer.
With the canister detached from the vacuum's base, it's simple to clean up high. With this function, you may quickly and easily clean your furniture once every few months, or more often if your home is particularly affected by pet hair.
15 Essential Attachments for Your Vacuum 
These extras are usually included with vacuums and have multiple applications. We've also included a few funky attachments that might not seem essential at first but end up being really useful for certain kinds of cleaning.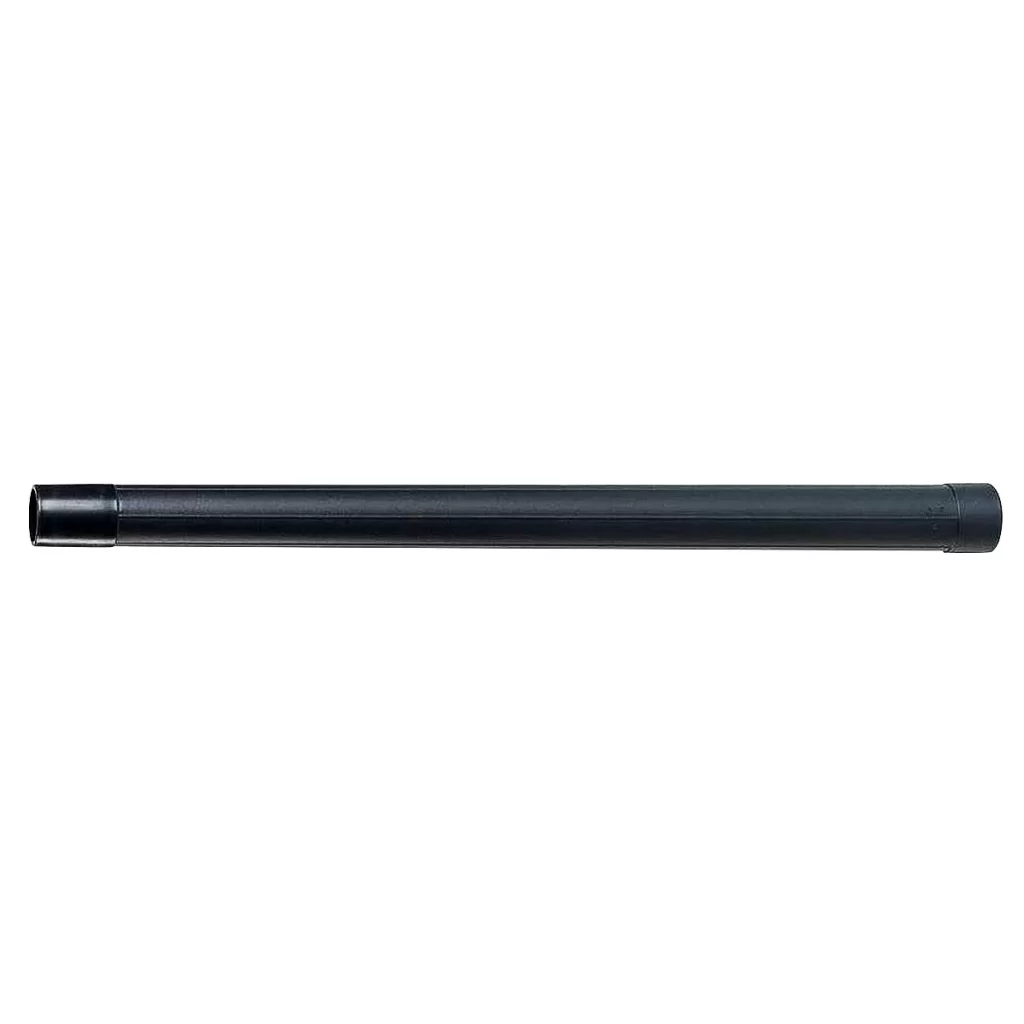 1 – Extension Wand
This sturdy plastic tube adds 18 inches to the length of your upright vacuum's hose. This lets you clean ceiling fans, wall sconces, vents, garage doors, and the tops of tall furniture without using a stepladder or a countertop. As a result, you may keep your arms near your body, which reduces the risk of injury and fatigue.
Have you lost any valuables between the sofa cushions? Just stretch a piece of nylon pantyhose over the hole to catch small things that might otherwise get sucked in.
2 – Upholstery Tool
This part, which is between 4 and 6 inches wide, focuses a ring of suction across the fibers of the upholstery. Strips of red microfiber (usually found along the edges) aid in lint removal. While the suction is operating, you might have to flip the adapter to free trash stuck in the strips.
Use it to quickly go over a mattress or a set of carpeted stairs to pick up any stray hairs or dust.
3 – Crevice Cleaner
This 8- to 12-inch-long piece has an angled tip that makes it ideal for reaching under the front of appliances like the oven and the washer to retrieve garbage.
Try sucking up the tiniest of messes, too. Remove debris from tufted furniture, automobile seats, cobwebs from door frames, and crumbs from window tracks.
4 – Dusting Brush
This tool's aperture is surrounded by inch-long bristles that provide a little abrasion to loosen dust without damaging pendant lamps, window coverings, moldings, or door frames.
Clean the dust from the air vents and the refrigerator coils, the legs of the chairs and tables, the inset screens of the doorways and cabinets. You can also use it in the small decorative elements like calendars or books.
5 – Fan Blade Duster
If you attach this to the end of your extension wand, you'll be able to effortlessly reach each fan blade and encircle it. To dust a fan, begin at the motor and work your way out toward the blade tip. Sweep the floor with the broom's head while you clean the surface with a (detachable, washable) microfiber cloth.
The bristles attract the dirt and pull it into the hose. Use the same sweep-and-suction strategy to eliminate cobwebs from high up.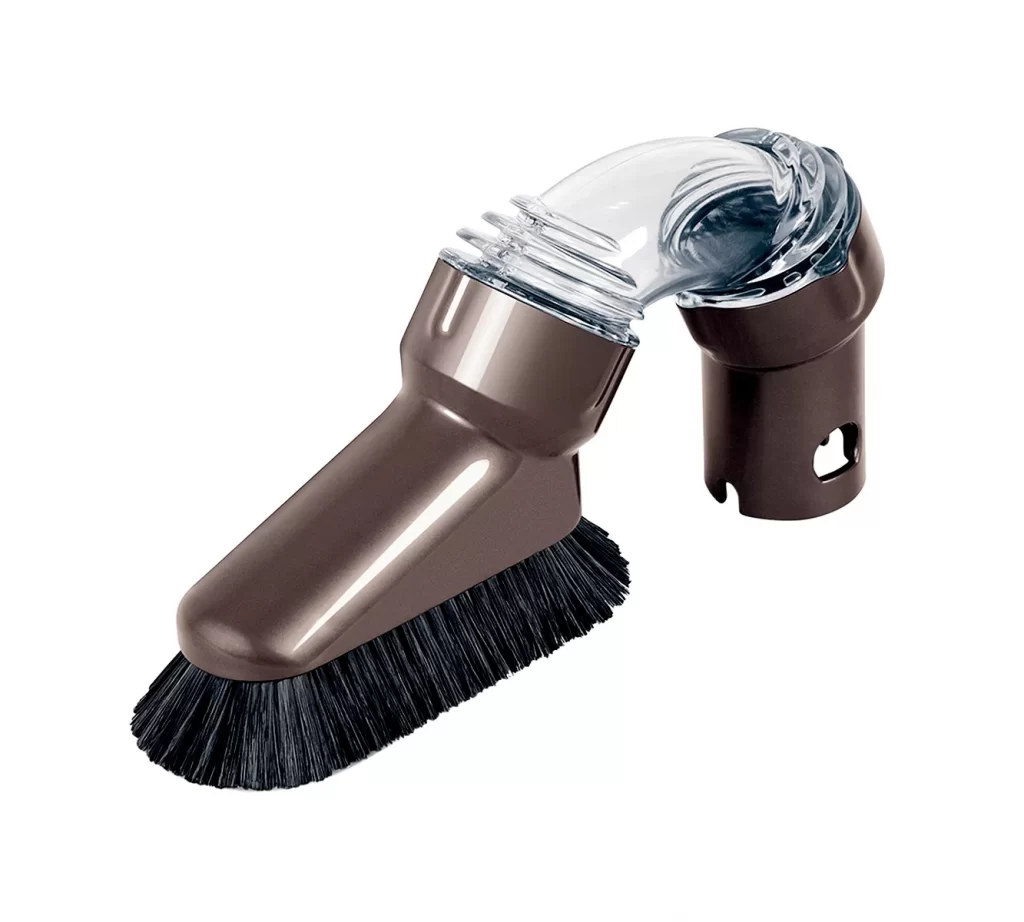 6 – Multi-Angle Brush
This soft-bristled tool has a curved hose and a revolving head, allowing it to access tight spaces like those found in light fixtures, car door recesses, closing wardrobe tracks, and more. Collect dirt from hard-to-reach places like blinds, baseboards, and crown molding.
7 – Power Brush
Cleaning the carpeted stairs of your home doesn't have to be a chore thanks to this compact motorized equipment. It has a brush roll that spins, so it can quickly and effectively pick up dust in just a few seconds.
Sweep the carpet of a main bathroom or a tiny closet to remove dust and debris.
8 – Floor Sweeper
Use this 12-inch-wide carpet brush to sweep and vacuum your hardwood and tile surfaces in interlocking rows. When compared to using a dustpan and broom, a vacuum cleaner's soft, half-inch bristles and suction are far more effective.
Use it to clean low-pile rugs without worrying about sucking the rug fibers into the machine.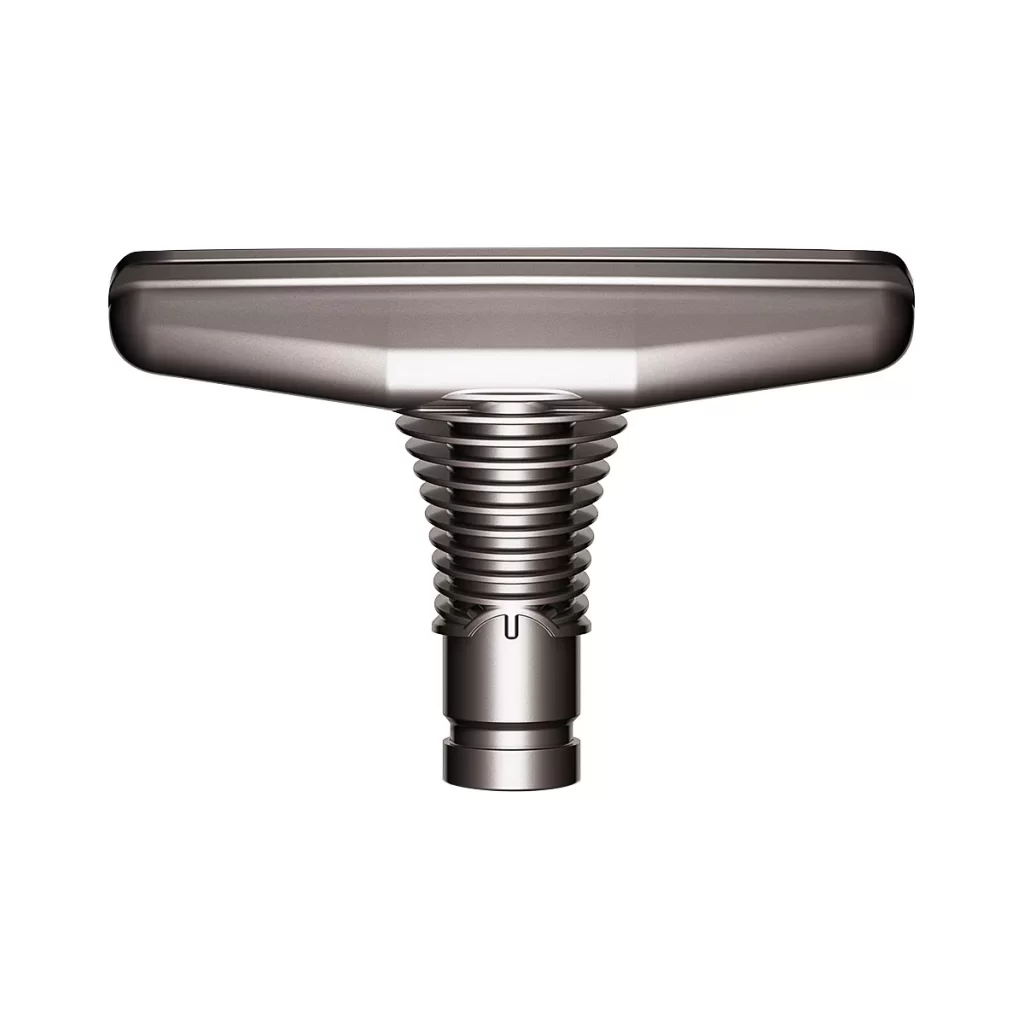 9 – Mattress Refresher
Using short, circular motions, clean up dust, dirt, and allergies from a mattress's surface with this 8-inch-wide piece. For large items like sofas and daybeds, it can also be used as an upholstery tool.
10 – Car-Cleaning Nozzle
This wedge-shaped adapter, measuring 4 inches wide, can be attached to the hose of a wet/dry vacuum for targeted suction on carpeted area rugs. Use it on your outdoor furniture and see how it works. More thorough cleaning is possible thanks to its superior precision in comparison to housing.
11 – The Radiator Brush
This piece of stiff bristle may be attached to the end of the Miele vacuum's crevice tool and is narrow enough to clean between the fins of a house radiator quickly and efficiently. (The standard guideline from experts is once a year.) Use the bottle brush to loosen the dust before sucking it up with the dusting tool in your vacuum, unless you have a Miele.
Apply it to the refrigerator's condenser coils and air vents. Stuck-on grime is easily removed by the bristles.
12 – Computer Cleaner
A short time frame accessory set, including a 36-inch hose, a tiny extender broom, two brushes devices, and a crevice attachment, can be used to clean keyboards of dust and debris. It works wonderfully as a needle threader too.
13 – Pet Groomer
Is your furry buddy shedding more than usual? Using a grooming instrument, brush your dog. It attracts fur with a vacuum, keeping your brush and couch hair-free.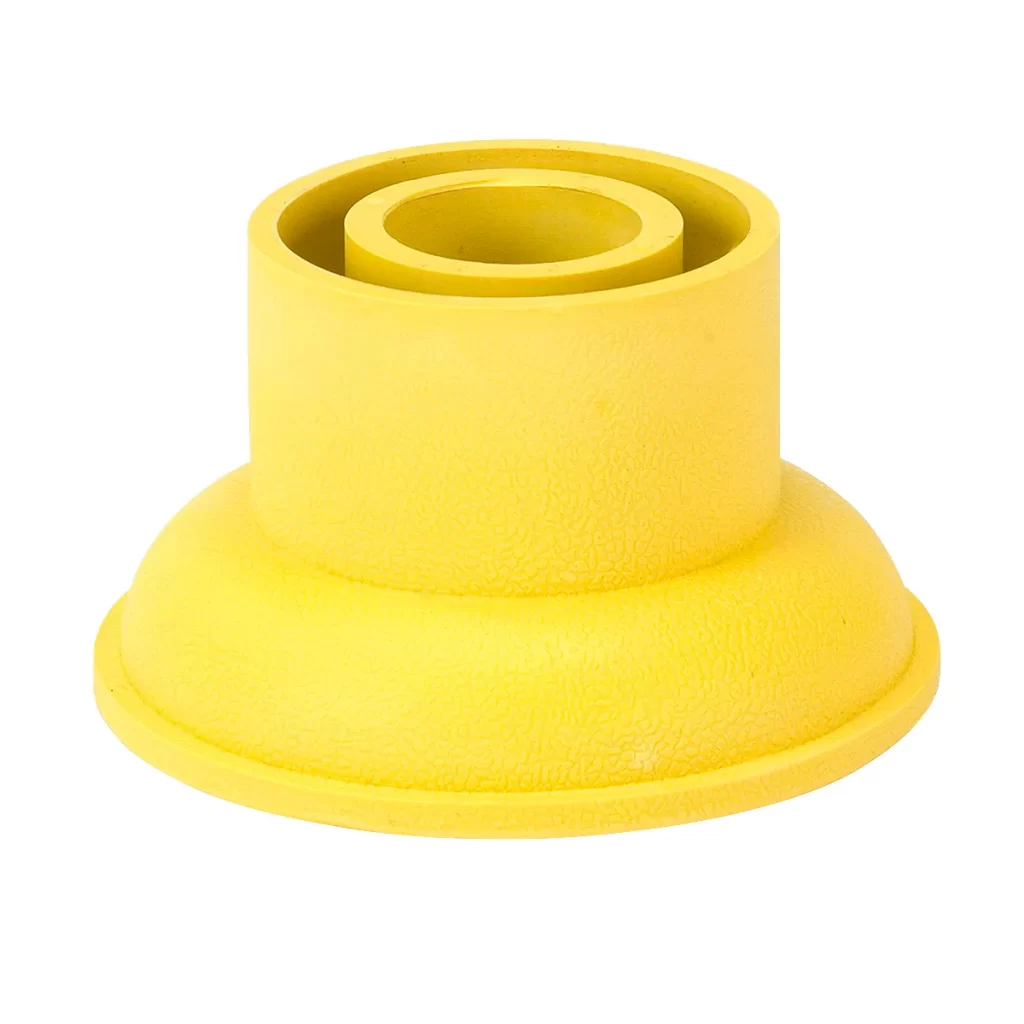 14 – Drain Unclogger
This rubber vacuum cup can be attached to a wet/dry vacuum and used to remove debris or retrieve lost items from the drain of a sink, shower, or bathtub. It's recommended that you use rubber gloves because the discharge will get nasty.
15-Dryer Exhaust Vents Kit
Kits for cleaning dryer vents include nozzle attachments on long, bendable hoses. The hose goes into the dryer's exhaust vent or the home's exterior dryer vent. With the help of the long, thin hose, even the tight area of the vent may be cleaned thoroughly. In addition, the dryer's vent vacuum hose's tiny diameter provides for increased suction force.
Concrete floors can also benefit from this sort of vacuum because to its powerful suction capacity, which is why many people choose to avoid using carpet cleaners on their hard surfaces.
Frequently Asked Questions
Q: Which Dyson attachment is for carpets?
Carpets may be cleaned effectively with any equipment that has bristles. During the cleaning tests, the Dyson cordless high-torque sweeper with the combs picked up the greatest percentages overall. The V15's high airflow is a plus, but the finest feature, in my opinion, is that it prevents knots in my hair.
Q: Which Dyson head is for hard floors?
Hard floors can be cleaned quickly and easily with the fluffy attachment or soft roller. The thin roller is the better choice because it is smaller and lighter and can be used to clean in tight spaces. The V15 laser fluff allows for the most precise tracking of invisible dust.
Q: Are Dyson attachments interchangeable?
Yes, at least beginning with the Dyson V7. Dyson made a wise decision by ensuring that the tools from the V7 could be used on the V15. That helps keep their prices down and ensures that their product will be around for the long haul. Dyson's full-size stick vacuum is too big to fit in the small bracket used by its models that only work on hard floors.
Q: Can you vacuum hardwood floors with a Dyson?
If cordless models are what you mean, then absolutely, Dyson does not offer an upright vacuum with a soft roller attachment. These vacuums are also too bulky to use under most couches and tables. When cleaning hard floors (like hardwood), a powerful suction isn't necessary, so you can get by with a Dyson stick vacuum or any vacuum designed for hard floors exclusively.
Final Thoughts
A well-rounded collection of suction attachments can improve the effectiveness and convenience of any vacuum model. It is important to make sure that any vacuum attachment you buy is of high quality and will last for a long time. With such a design, you won't have to worry about it breaking on the first use or any time thereafter. In addition, the top vacuum attachments come with guarantees that are provided by the manufacturers as protection against any potential flaws.
The vacuum attachments you buy should be simple to use and quick to install and remove from your preferred vacuum. If you own a vacuum cleaner, the best vacuum cleaner attachments are those that were designed to work with your particular vacuum model or brand.
As a result of reading this article, I hope you have a better understanding of the many vacuum attachments on the market and how they can improve the performance of the top vacuum cleaners now on the market.