Are you looking for a professional house cleaning service? Do you want to find a reputable company that will clean your home quickly and efficiently? Or maybe you need a one-time service to clean your house before a special event.
The chore of house cleaning is one that nearly everyone would rather avoid. Because it takes so much time and energy, one can focus on personal development rather than doing the dishes. Who wouldn't want to have more free time?
Hiring a cleaning professional is a great way to take the burden of cleaning off of your shoulders. A good house cleaning service will have a team of experienced and reliable cleaners who can clean your home in no time.
This article will give you some tips on how to find a reputable house cleaning service in your area.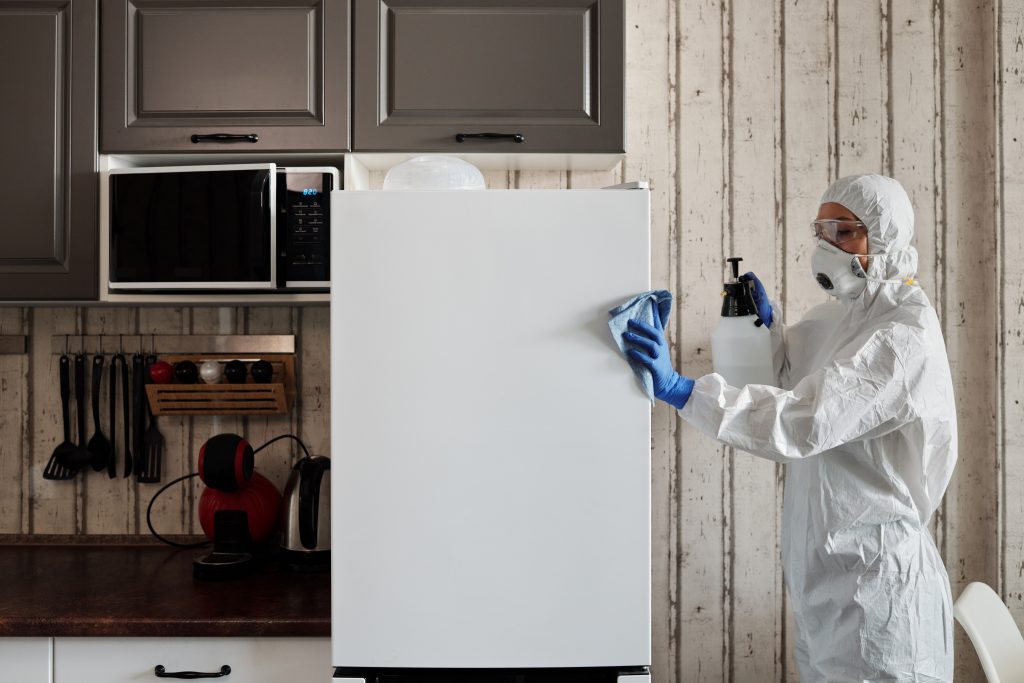 Ask Friends and Family For Recommendations
A personal recommendation is the best way to find a house cleaner. After all, you're entrusting this person with your most valuable possessions – your home and everything in it. So it's important to find someone you can trust to do a good job and treat your belongings with care.
The best way to find such a person is to ask your friends and family for recommendations. Someone you know is likely to have had a positive experience with a house cleaner, and they'll be able to give you an honest assessment of that person's work.
In addition, they'll be able to tell you about any red flags you should be aware of. With a little help from your loved ones, you're sure to find the perfect house cleaner for your needs.
Look For Online Reviews
If you need to find someone who has used a professional house cleaning service or are looking for additional options, you can always contact the internet for help. A quick search of Google or Yelp will reveal a wealth of information about local house cleaners. You can read customer reviews to get an idea of what others have thought of a particular cleaner's work.
Moreover, you can also compare prices and services to find the best deal. With a little bit of research, you're sure to find a great house cleaning service in your area.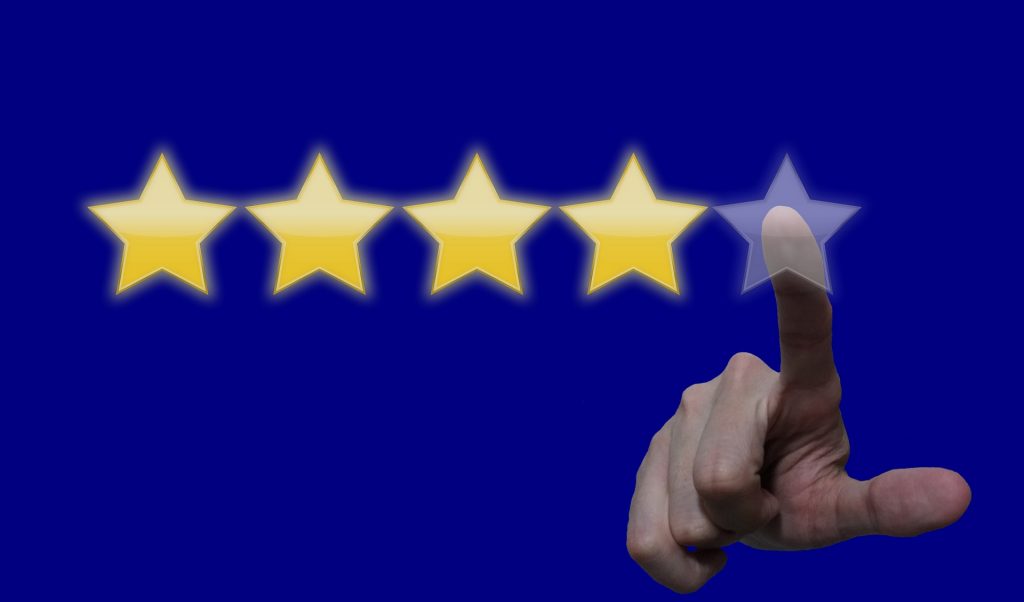 Get Quotes From Several Companies
Once you've found a few potential candidates, it's time to get quotes. This is an important step, as you'll want to ensure you're getting the best possible price for the services you need. When requesting quotes, be sure to ask about any discounts that may be available. Some companies offer discounts for first-time customers or those who book multiple services.
Furthermore, you need to know what methods of payment are accepted by the cleaning business. Some businesses will solely accept cash, while others might also accept credit cards.
Schedule a Consultation
Once you've found a few house cleaners you're interested in working with, it's time to schedule a consultation. This is an important step, as it will allow you to meet the cleaner and get a sense of their personality. It will also allow you to ask any questions that you may have about the services they offer.
During the consultation, be sure to ask about the cleaner's experience, what type of cleaning supplies they use, and how they typically go about their work. This is your chance to get to know the cleaner and ensure they're a good fit for your needs.
Make Sure The Company is Insured and Bonded
When you invite someone into your home to deep clean, you place great trust in that person. Not only are you trusting them with your personal belongings, but you are also giving them access to your most private spaces.
As such, it is important to ensure that the person or company you hire is insured and bonded. This will protect you if anything is damaged or stolen while the cleaners are in your home. In addition, bonded companies have undergone a background check and are, therefore, less likely to hire someone with a criminal history.
The peace of mind that comes with knowing your home and belongings are safe is well worth the extra effort of finding an insured and bonded commercial cleaning company.
Make Sure You're Comfortable With the Cleaner
The most important thing to remember when hiring a house cleaner is to be comfortable with them. This person will be coming into your home regularly, and you need to be confident that they're trustworthy and reliable.
Be sure to ask any questions you have during the consultation, and feel free to let the cleaner know if there's anything you're uncomfortable with. The best house cleaners will be more than happy to accommodate your needs and ensure you're comfortable with their work.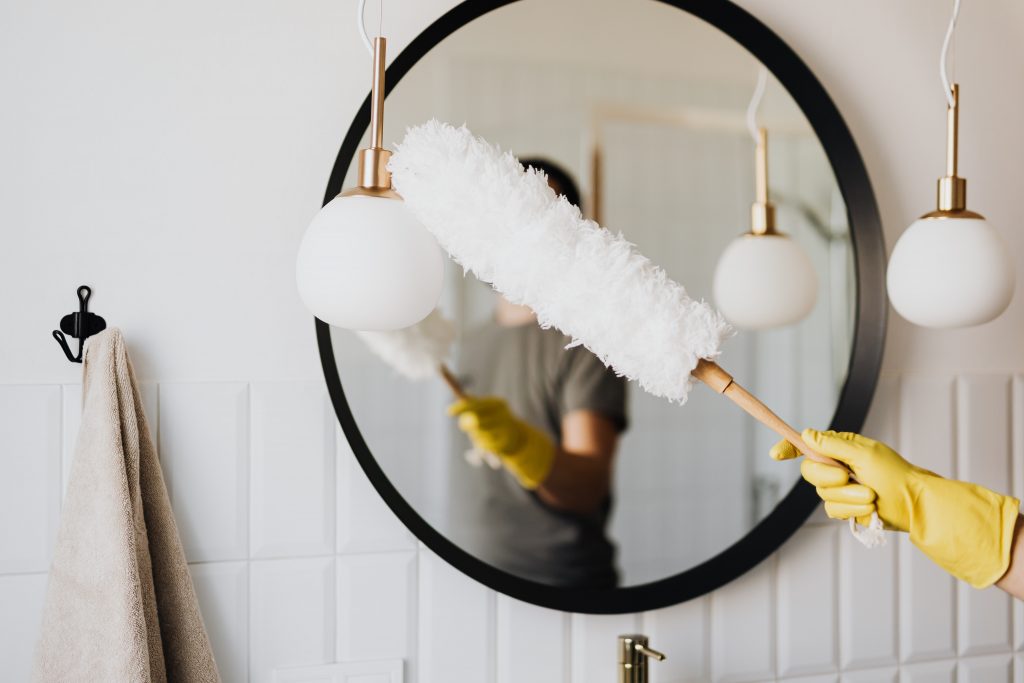 Define Your Agreement
After selecting a deep cleaning company, it's important to spell out the terms of your contract. Set a price, determine what services you need or hours, and set the frequency of their visits. Define the scope of the cleaning by specifying the areas, surfaces, and objects that will be cleaned.
Tell your cleaner if there are any special items or instructions they should follow, such as fragile memento dishes or newly installed flooring. Before your cleaner arrives, take a tour of your home to make a list of any special instructions.
You should write this if you're dealing with a house cleaning service. It's possible you could feel safe hiring a cleaner without a formal contract if they're a sole proprietor.
Most house cleaning services require a couple of days notice before their initial visit, so book your appointment asap—especially if you need help cleaning and arranging during the Holiday season.
House Cleaning Tips for Before and After the Pros Arrive
You can make your house cleaner's job easier-and help them do a better job-by taking some simple steps before they arrive. These tips will help you get your home ready for a deep clean, and they'll also help you keep it clean between visits.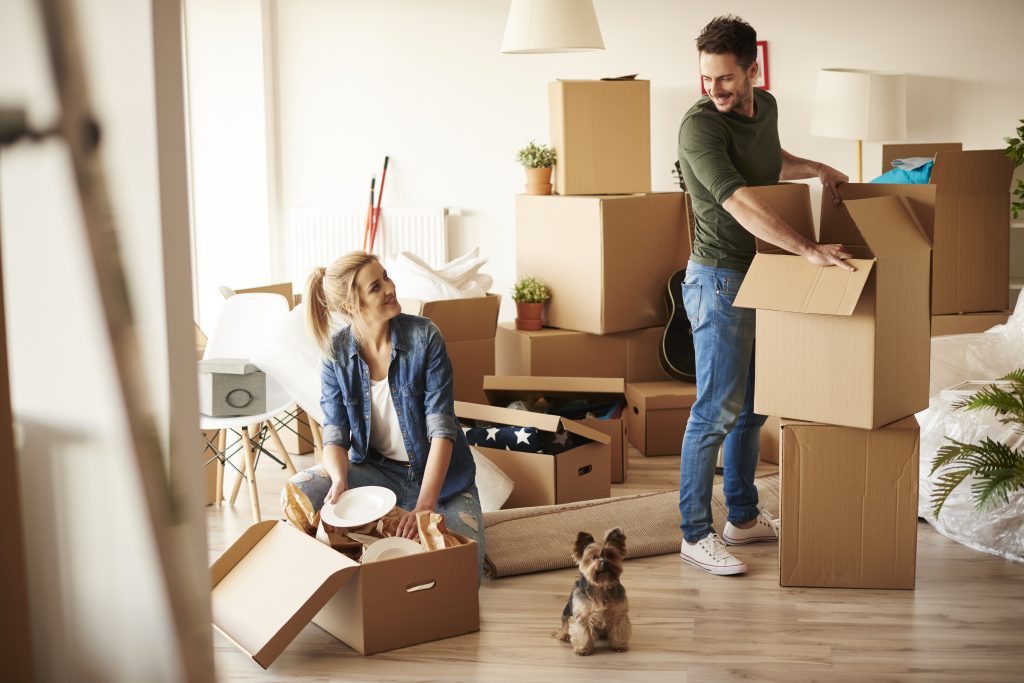 Before the Cleaner Arrives:
✅ Declutter for Your Cleaner
Don't expect your housekeeper to be able to declutter your surfaces for you. Gather the toys, mail, coins, and other random items accumulated on the counters. Suppose you remove unnecessary items from your home.
In that case, your house cleaner will have more time and energy to devote to more vital house cleaning jobs, like washing down your baseboards and dusting your old family photos.
✅ Pick Up After Your Pets
If you have pets, be sure to pick up any pet waste before your maid service arrives. Not only is it unsightly, but pet waste can also spread disease. In addition, many cleaners are not comfortable cleaning around animals, so it's best to put them away in a safe place during the cleaning.
✅ Organize Your Rooms
Organizing your rooms before your house cleaner arrives will help them clean more effectively and efficiently. Put away any clothes or dishes lying around, and ensure that all the surfaces in each room are clear. This includes putting away any books, magazines, or knick-knacks cluttering your coffee table or nightstand.
✅ Secure Fragile Items
Are there any delicate items in your home that could be broken or damaged if not handled carefully? Make sure to secure these items before your house cleaner arrives, either by putting them away in a safe place or by labeling them as fragile. This will help to ensure that your valuable items are protected.
✅ Know Proper House Cleaner Etiquette
Even if you've never hired a house cleaner before, it's important to know the proper etiquette. First and foremost, be respectful of your house cleaner's time. If you scheduled them for a certain number of hours, don't expect them to stay longer if the job isn't finished.
In addition, be sure to provide them with any supplies or equipment they might need, such as a vacuum cleaner, mop, and bucket. And finally, remember to tip your house cleaner! A good rule of thumb is giving them $10 for every working hour.
✅ Avoid Over-the-Top Expectations
One of the most common mistakes homeowners make when hiring a house cleaner is having unrealistic expectations. Remember that your cleaner is not a magician-they can't make your home spotless instantly. Give them a chance to do their job properly, and don't expect miracles.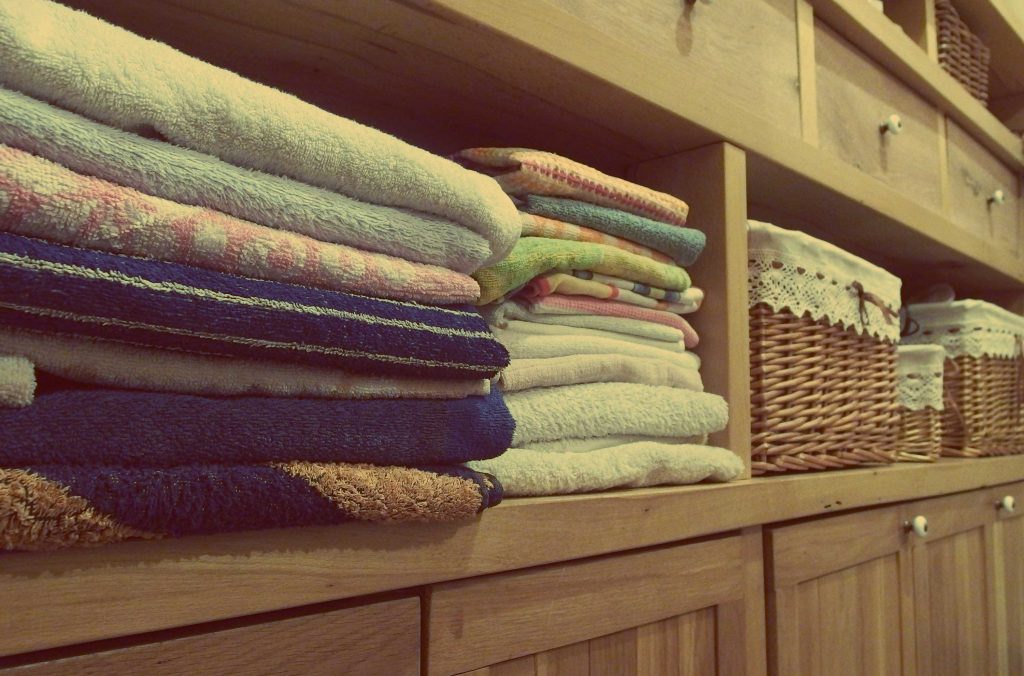 After the Cleaner Leaves:
✅ Keep Up the Good Work
One of the best ways to keep your home clean between visits from your house cleaner is to do a little bit of home cleaning yourself every day. This doesn't mean you have to spend hours cleaning floors-just take a few minutes each day to tidy up.
Put away any dishes lying around, wipe down the counters, and vacuum or sweep the floors. If everyone in your household pitches in, keeping your home clean will be much easier.
✅ Stay on Top of Laundry
Laundry is one of those never-ending chores that can easily get out of control. To keep your home clean and tidy, do laundry every day or two. This will help to prevent laundry from piling up, and it will also free up space in your closets and dressers.
✅ Don't Let Dishes Pile Up
Dirty dishes are one of the quickest ways to make your home look messy and cluttered. To avoid this, make sure to do the dishes every day. If you have a dishwasher, load it up before you go to bed so it can run overnight.
✅ Make Your Bed Every Morning
Starting your day by making your bed is a small but effective way to keep your house clean. Not only will it make your bedroom look neater, but it will also give you a sense of accomplishment to start your day.
✅ Put Things Away Immediately
One of the quickest ways to make your home look cluttered is to leave things lying around. Avoid putting things away as soon as you're done using them. This includes putting away your clothes, dishes, toys, and any other items that might be lying around.
✅ Regular Cleaning task
A quick dusting and vacuuming session once a week is a good idea and will do wonders for your home. Not only will it remove any accumulated dirt and debris, but it will also make your home look and feel more inviting.
Frequently Asked Questions
Q: How much does an office cleaning cost?
A: There is no set price for office cleaning because it depends on factors like the square footage of your space, how often you want it cleaned, and the specific cleaning services you require. A one-time deep cleaning may be more expensive than weekly maintenance cleaning.
Q: Does house cleaning jobs include window cleaning and carpet cleaning?
A: Many house cleaners will provide additional services upon request, but it's important to ask about these services upfront. Carpet and window cleaning may incur an additional fee.
Q: What do you mean by basic cleaning services?
A: Basic cleaning services typically include dusting, vacuuming, mopping, and cleaning the bathrooms. Some cleaners will also wash the inside of the fridge and oven upon request.
Q: What is deep cleaning?
A: A deep cleaning is a more thorough cleaning that includes all of the basic services plus some extra attention to areas that may be neglected during regular cleanings. This may include cleaning baseboards, windowsills, and inside cabinets.
Q: What should I do to prepare for a spring cleaning?
A: Most cleaners will appreciate it if you take care of the basics before they arrive, such as picking up clutter and putting away dishes. You may also want to make a list of any special instructions for the cleaner.
Q: What is pressure washing?
A: Pressure washing is the process of using high-powered water to remove dirt, grime, and other debris from surfaces. This is often used on the exterior of homes but can also be used on driveways, decks, and patios.
Q: What are green cleaning products?
A: Green cleaning product is made with natural ingredients and are not harmful to the environment. Many people prefer to use green products because they are better for their health and the planet.
Final Words
Keep these tips in mind when looking for a professional cleaner, and you're sure to find someone who meets your needs. Don't forget to ask plenty of questions during the consultation, and be sure to communicate any concerns or special requests before the cleaning begins. With a little preparation, you can sit back and relax while your house is perfectly cleaned.