We've all experienced how difficult it is to find time to clean the house when life is so busy. There's barely enough time to sleep between work and family. Many people would like to hire someone to clean their homes, but they are concerned about the cost.
Heavy tasks, such as oven cleaning, window washing, and so on, will incur additional charges. It also matters how frequently the cleaners visit the house. They may offer a discount if they come several times per month. The average national standard for weekly house cleaning services cost is $80-$90. However, this price can vary depending on your home's size, service frequency, and other factors. Read on for more cleaning details.
Why Should We Clean the House Weekly?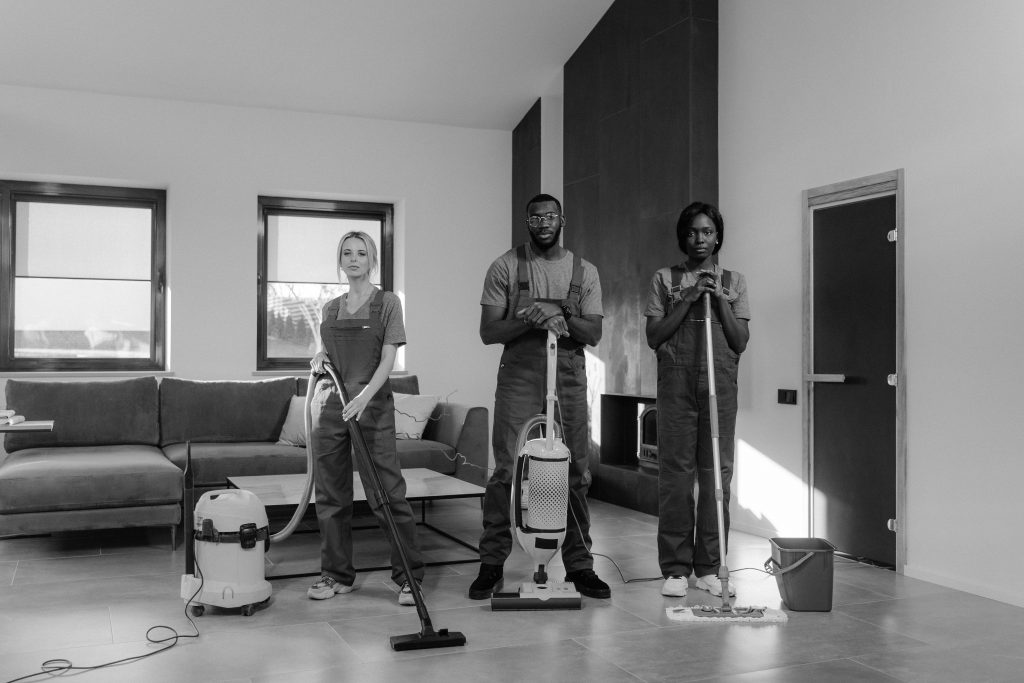 You may have hired a professional cleaning service. Cleaning agencies come once a month and help you clean. But have you considered to hire a house cleaning service every week? Here are some reasons why we should clean the house weekly.
✔️Helps Your Mood
A messy house can be highly stressful. Cleaning your house allows you to purge items you no longer require. Decluttering your home can make future cleaning easier and also improve your attitude. The less crowded your home is, the less congested your life will be, and the happier you will be.
✔️Quality of Air
When you clean your house, you also clean the air inside your home. The dust particles and allergens that accumulate in your house can cause allergies and diseases. When you deep clean your home, you keep the air clean and fresh.
✔️More Free Time
When a professional house cleaning service comes in once a week, you will have more free time on your hands. You can use this extra time to do the things you love or spend it with your family. A clean house is a healthy house. When you keep your home clean, you are also keeping your family healthy.
✔️Away From Insects
Cockroaches, mosquitoes, and other insects are attracted to dirt and uncleanliness. If you don't clean certain sections of your home regularly, mold and mildew might grow there. Additionally, food crumbs, mold, and mildew can invite rats and vermin into your house. However, deep house cleaning once a week might assist in preventing this. Keep pests and rodents at bay by keeping your house clean.
Factors Affecting How Much Does Weekly House Cleaning Cost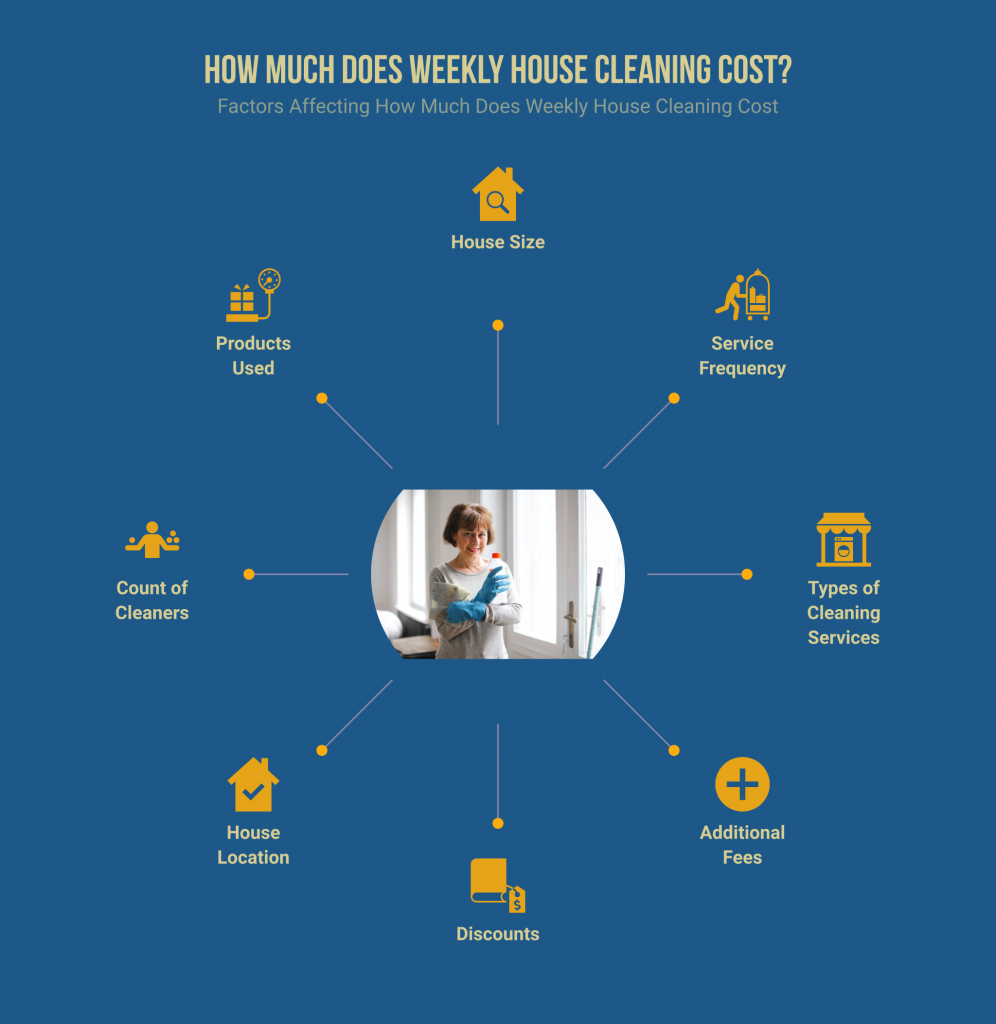 Because each home is unique, cleaning each home is a little different. The size, layout, and number of people living in your house will influence how much you pay. How the house cleaning company determines their prices will also vary. Here are a few factors
📌House Size
The cost of weekly cleaning services will be determined primarily by the size of your home. Larger homes will take longer and necessitate more cleaners, raising the overall cost. Smaller homes require less time and can be cleaned by one person, saving you money.
📌Service Frequency
How often you need home cleaning services will also affect the cost. Those who need weekly service will pay more than those who only need bi-weekly or monthly service. This is because cleaners must come to your home more often, which takes up more time and resources.
📌Types of Cleaning Services
The type of cleaning services you need will also play a role in determining cost. Essential cleaning services typically include vacuuming, mopping, dusting, and bathroom and kitchen cleaning. More comprehensive services may also include windows, carpet cleaning service, and upholstery cleaning. The more services you need, the higher the cost will be.
📌Additional Fees
Some companies may charge additional fees for laundry, dishes, or special requests. Be sure to ask about any additional fees when requesting quotes so that you can accurately compare the house cleaning price.
📌Discounts
As mentioned above, some companies offer discounts for first-time customers or for signing up for multiple weeks of service. These discounts can save money, so ask about them when requesting quotes.
📌House Location
The location of your home will also affect the price you pay for weekly cleaning services. If you live in a rural area, the cost may be lower than if you live in an urban area. This is because most companies charge based on how much time it takes to clean your house, and houses in rural areas are usually larger and require more time to clean.
📌Number of Cleaners
The cost of house cleaning per hour is a significant factor in how firms calculate your quote. Depending on the level of complexity and whether you engage an agency or a person directly, the standard hourly cleaning fee varies from $25 to $50.
On a regular cleaning basis, some cleaning companies often deploy 2-3 people to clean your home, and it's translated for about $100-$150 per hour on a regular and whole cleaning.
📌Products Used
Do you like using eco-friendly cleaning supplies in your house? Clearing companies typically provide this service for $10 to $85 additional, depending on the size of your property and the task's difficulty.
Tips for Hiring a Cleaning Service
Now that you know how much weekly house cleaning costs, you may be ready to hire a company to help keep your home clean. Here are a few tips to help you choose the right company for your needs:
💡Receive Referrals and Read Reviews
Request recommendations from coworkers, family, friends, and neighbors. You may also search for reviews from previous clients using web tools. To find the right match for your home and requirements, speak with at least three different cleaning companies or individual cleaners.
💡Get Quotes
As mentioned above, get quotes from multiple companies before making a decision. This will allow you to compare prices and services to find the best deal using the elimination process. You should also be sure to ask about any discounts that may be available.
💡Examine the Cleaner or Service
Usually, it would be best if you spoke with the person who is going to do the cleaning. However, for larger cleaning businesses, you'll almost certainly talk with someone who handles the clients. You should examine the service or individual to ensure they're reputable and have a good track record.
How Much Do Different Types of House Cleaner Cost?
Have you ever hired a house-cleaner before? If so, you know that finding the right one can be a bit of a process. You have to interview a bunch of candidates and then hope they do a good job when they start working for you. And if you're lucky, their rates will be reasonable too. But what are the going rates for different types of house cleaners? Keep reading to find out!
🧤Professional Cleaning Services
The average cost of professional cleaning services is $25-$50 per hour. This includes maid services, carpet cleaners, window washers, and general house cleaners.
Before beginning work, most will need a formal contract, and last-minute scheduling changes won't always be accommodated. On the bright side, well-known cleaning services typically have a solid internet reputation, years of expertise, and many positive online reviews.
🧤Daily House Cleaner
A daily house cleaner costs an average of $75-$200 per day. This is an excellent option if you're looking for someone to come in and help with the cleaning regularly.
Daily house cleaners typically have more flexible schedules than professional cleaning services, and they may be able to accommodate last-minute changes. However, finding a reputable daily house cleaner may be more difficult, as they typically have a different online presence than professional cleaning services.
🧤One-Time Cleaning
A one-time cleaning costs an average of $100-$300. This is a good option if you're looking for someone to come in and deep clean your home before a party or event.
One-time cleanings are typically less expensive than regular cleaning services, but they can be more challenging to schedule. And like daily house cleaners, finding a reputable one-time cleaner may be difficult.
🧤Weekly cleaner
A weekly house cleaning service costs an average of $80-$100 per week. From dusting and vacuuming to cleaning the bathrooms and kitchens, a weekly cleaner can help to keep your home clean and tidy. In addition, a weekly cleaner can also help with laundry and other household chores. As a result, hiring a weekly cleaner can be a great way to relieve some of the stress of keeping your home clean.
What Will It Cost Me to Clean My Own House?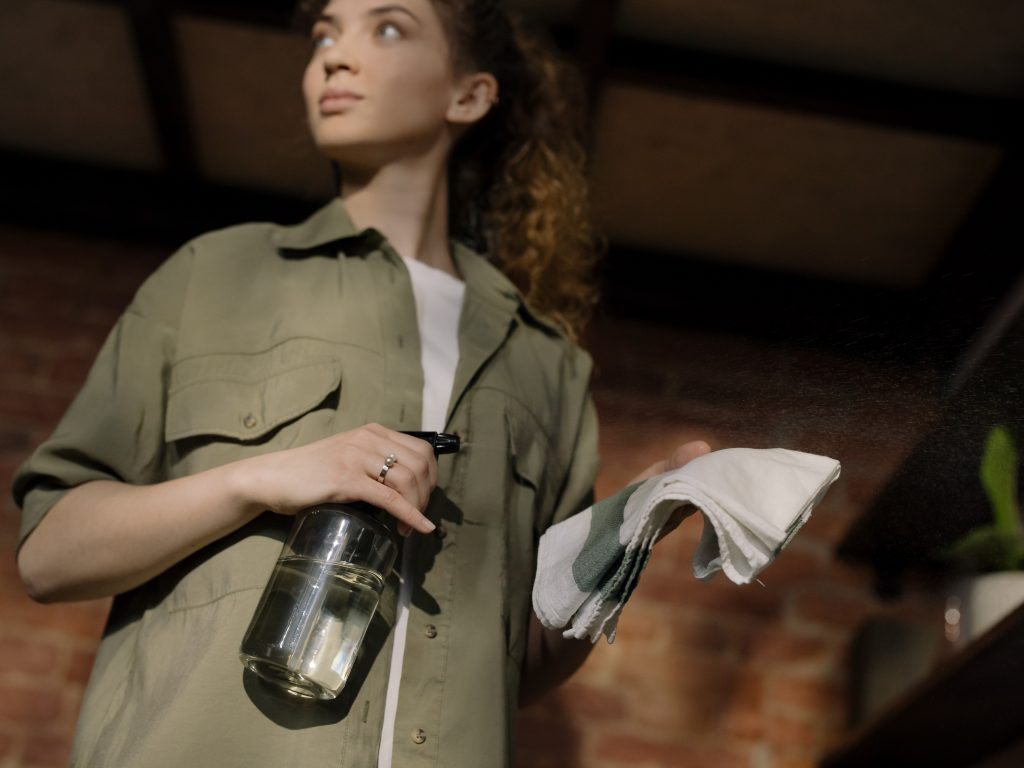 Depending on what you hold most. You may save money and time by cleaning your own home if you have the time, or you can reduce your effort by trying to involve the entire family in the activity. Other things that play into the time it will take to clean include how much clutter you have, how big your home is, and whether you have any pets. All these factors can add up to much more work than you might think!
Generally speaking, it takes most people about two hours to clean their homes from top to bottom. The benefit of self-cleaning is that you can avoid paying yourself an hourly wage. However, you will still need to spend $40 to $50 each month on cleaning products. It's also important to note that cleaners frequently carry their supplies, which can significantly lower your expenses.
Types of Cleaning Services
There are several ways to clean a house.
👉Whole-House Approach
Which means starting at the top and working your way down. This method is effective because it allows you to clean each room thoroughly before moving on to the next one. This strategy is for making your house more comfortable, efficient, and durable.
A whole-house approach is a great way to keep your home clean and organized. It also helps to reduce the amount of time you spend cleaning each week. When you have a whole-house approach, you can be sure that every room in your home is clean and that all of the surfaces are wiped down.
👉Zone System Approach
Which involves dividing your home into different sections (e.g., bedrooms, living room, kitchen) and cleaning one section at a time. Professional cleaners often use this method because it's more efficient than the whole-house approach.
This is especially important in spaces with high traffic levels, such as offices and classrooms. By creating a cleaning schedule that works for your space, you can help to keep your environment clean and healthy for everyone.
👉Spring Is in the Air
This means that time for deep cleaning services or general cleaning. This guide will walk you through the basics of giving your house a good spring cleaning. First, start with the big stuff – move furniture and vacuum under couches and beds. Then, focus on the floors – sweep, mop, and vacuum. Don't forget to wash windows and mirrors. Once the surfaces are clean, it's time to tackle clutter. Go through each room and declutter surfaces, closets, and drawers. Donate or recycle anything you don't need. Last but not least, don't forget about the little things – dust light fixtures, wash door knobs, and wipe down baseboards. A little elbow grease goes a long way in making your house feel fresh and new again.
Frequently Ask Questions
Is it common for a house-cleaner to bring their own cleaning supplies?
Yes, it is common for house cleaners to bring their own cleaning supplies. This helps to reduce the cost of cleaning for the homeowner. In addition, it also helps to ensure that the house cleaner has the right supplies for the job.
Why Should I Hire a House -Cleaner?
There are many reasons to hire a house-cleaner. One of the most common reasons is to save time. When you hire a house-cleaner, you can focus on other things while they take care of the cleaning. This can be a great way to reduce stress and free up your time for yourself.
How Do Professionals Clean Your House?
When you hire a professional house cleaner, they will usually use a whole-house approach or a zone system approach. This means that they will start at the top of your home and work their way down. They will focus on one area at a time and make sure that all of the surfaces are clean.
Final Thought
As you can see, there are many benefits to keeping a clean house. Not only will it save you time and money in the long run, but it will also help to keep your family healthy. A clean home is a happy home, so make sure to set aside some time each week to tidy up. And remember, when it comes to cleaning, sometimes less is more. A few strategic changes can make a big difference in the overall cleanliness of your home. So don't be afraid to experiment until you find what works best for you and your family. With a little effort, you can keep your home clean and clutter-free.
Do you want to know how to clean a tiled bathroom floor? just click here.