Have you ever hired a house cleaning service? Do you intend to do so in the near future? Or do you just want to ensure that your home always looks its best?
One of the numerous reasons homeowners seek out a professional house cleaning service is their hectic daily schedules. Most working adults find it challenging (if not impossible) to juggle the demands of their jobs with those of raising a family and maintaining a home.
Fortunately, hiring a professional cleaner can alleviate this issue, allowing you to keep your home in pristine condition without interrupting your busy schedule.
The first step in getting ready for your house cleaning is realizing you need one; the second is doing the research necessary to locate a trustworthy maid service; and the third is getting everything in order for them to arrive.
To help you on this journey, we've compiled a list of helpful tips for how to prepare for house cleaners
Make Sure The Cleaners Have Access To Your Home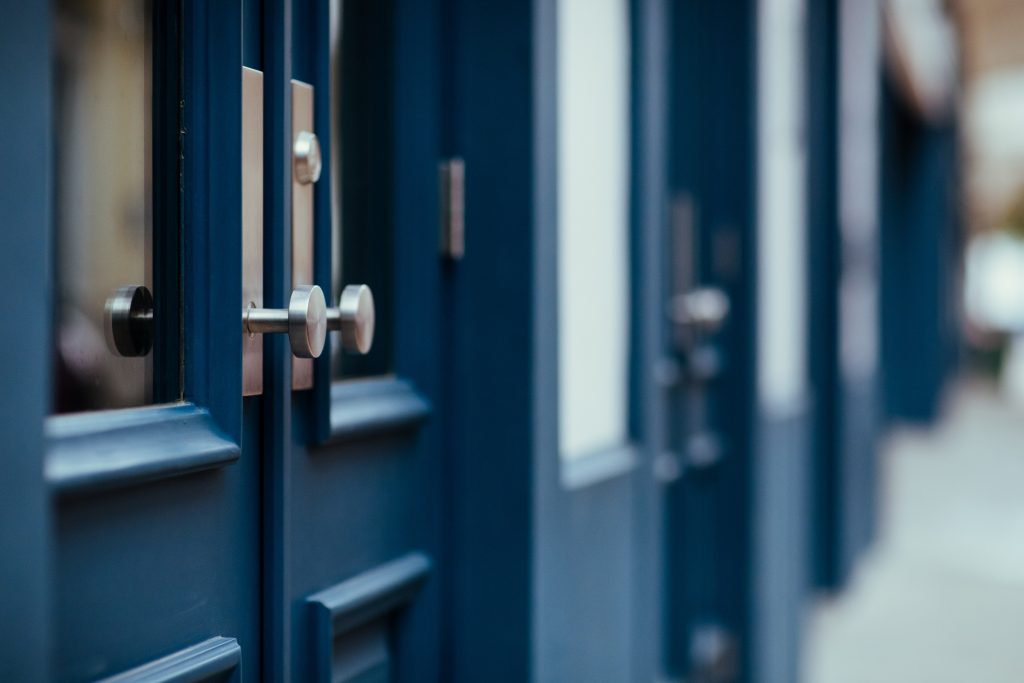 Ensure the cleaning service has the garage code or a spare key if you are at work or out of town on the scheduled cleaning day. You can also specify any additional instructions for disabling a security system. If this arrangement makes you uneasy, you can always plan to have a member of your household there during the allotted cleaning time. 
The homeowners can always call the cleaning service back to let them know about any unforeseen circumstances that may cause a conflict in the cleaning plan. A few days' notice is usually sufficient for cleaning services to reschedule or rearrange previously scheduled visits.
However, keep in mind that there will be a surcharge if home cleaners cannot gain entry to the property on the agreed-upon date and time due to a lack of notice or cancellation made at short notice.
Clear The Clutter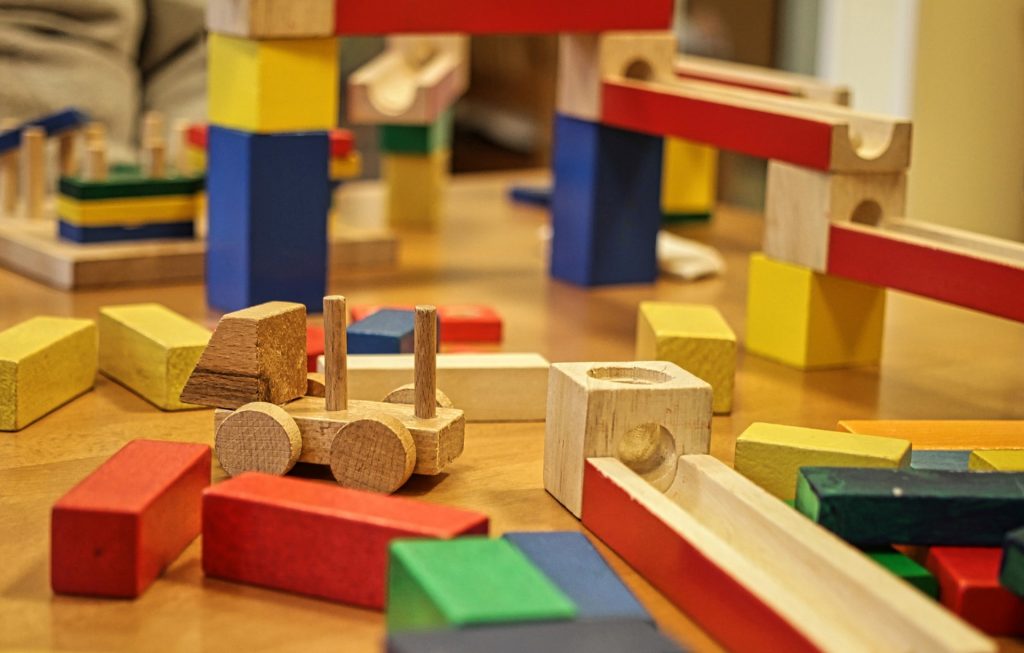 You can't expect your cleaning service to do a good job if they aren't given a fair shot. That's why you must clear the premises of any mess or disarray that can get in the way of the cleaners doing their job properly. In order to clean effectively, it's necessary to pick up items from the floor and put them in their proper places.
Note that some cleaning services offer more than just picking up after themselves; for those that don't, showing some consideration by doing what you can to simplify their job is a kind gesture nonetheless.
Further, you want your workers to feel safe if they end up routinely helping out in ways that aren't formally part of their job description.
The Basics of Organization
Even the most experienced house cleaners can be left flustered if they have to rummage through drawers and cupboards to find cleaning supplies. Ensure that your cleaner can start the job without a hitch and have easy access to the supplies they need.
Before they arrive, gather all of your cleaning supplies and store them neatly in an area that's easy to find. The cleaning service should know where they are in the house, so specify exactly where they can find these supplies upon arrival.
Communicate Expectations
It's important to be clear about what you expect from your house cleaners before they start the job.
Do you want them to focus on certain parts of the house, such as the kitchen and bathrooms? Are there surfaces that need extra attention? Are there any cleaning products or tools you'd prefer they use?
Take the time to discuss these expectations with your house cleaner before they start. That way, everyone is on the same page, and there won't be any misunderstandings or crossed wires.
Remove Any Dirty Dishes or Food Messes
Unless specifically requested, most housekeeping services do not include dishwashing or cleaning up after spills. Help your professional cleaner out by washing and putting away any filthy dishes you may have before they come over to clean your sink and surrounding surfaces. 
Furthermore, wipe up any food messes or spills that may have occurred. You don't want your house cleaner to spend excessive time dealing with a sticky situation you could have handled in a few minutes.
The added bonus is that once you've cleaned everything to perfection, you won't have any more work to do.
Fix Your Own Bed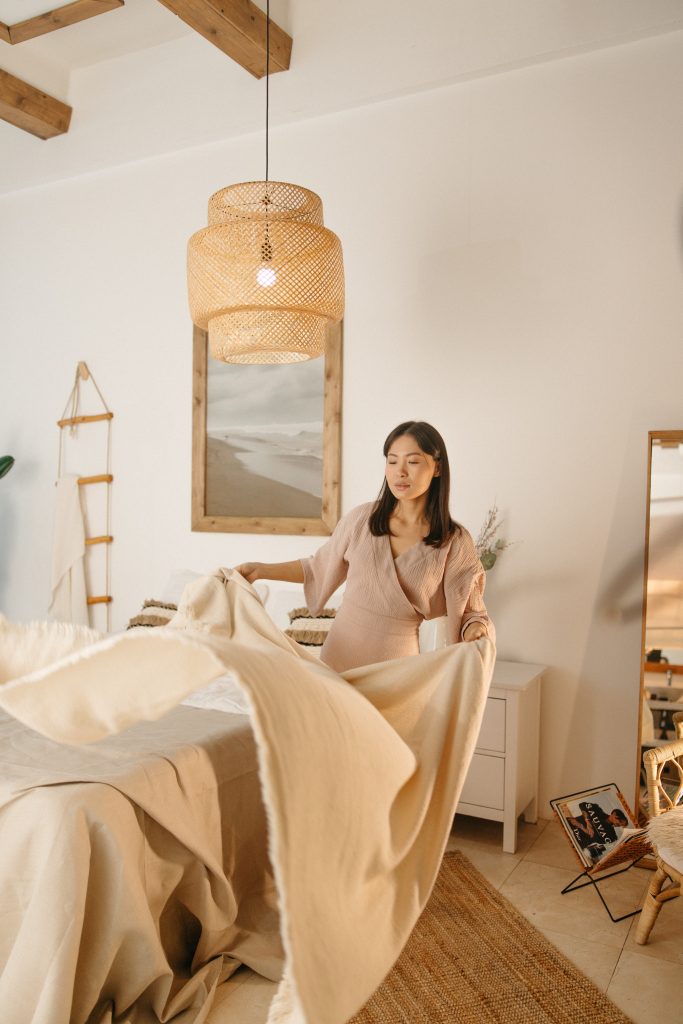 Although it may seem like a standard part of a housekeeping service's job description, making the bed and washing the sheets and bedding aren't always on the list of tasks included in a typical household cleaning. 
For this reason, make sure your bed is made up and plan to wash your linen before the company arrives. If the maid service is willing to do this for you, remove the linens and place them in a washing basket or other conveniently accessible location.
Put Valuables Away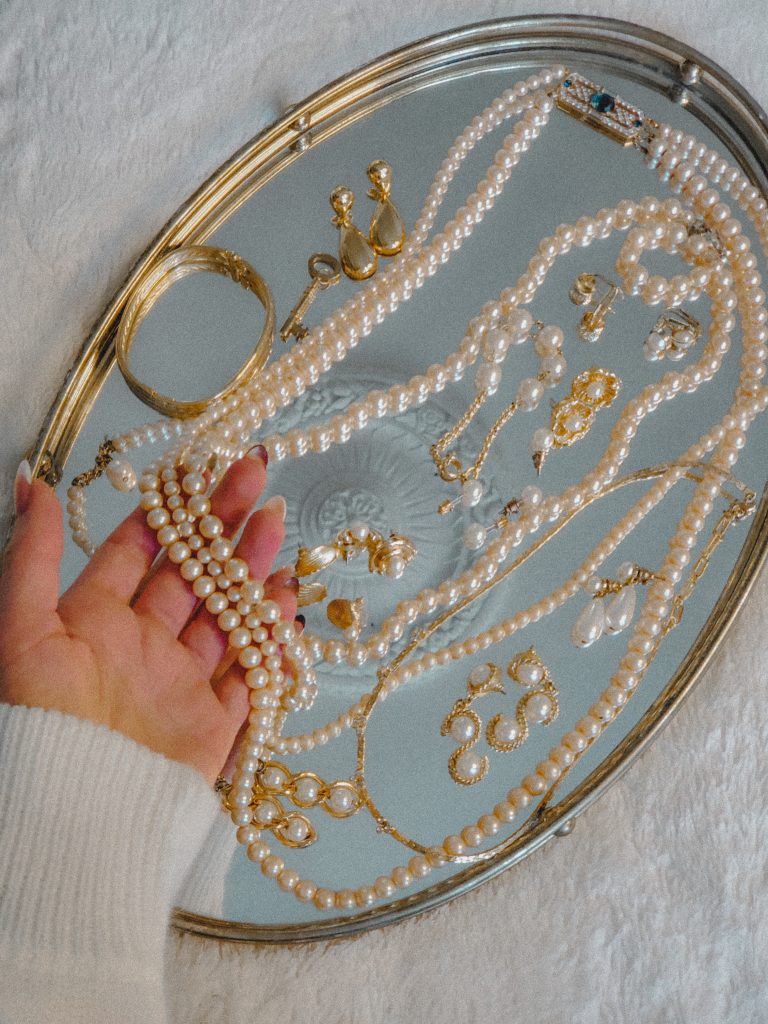 If you need a maid, your best bet is to get one through a respectable cleaning service whose staff are subject to extensive background checks and carry insurance and bonds. However, from the cleaner's standpoint, it's only sometimes pleasant to work in a home where valuables like cash are left lying around. 
Those people will likely take the rap if something of value goes missing from their possession.
This is especially true for first-time employers or for those who are adjusting to a new housekeeper. This is not an issue when the relationship between the client and the cleaner has developed through time into something close and trusting.
However, if you employ a professional cleaning company, it is your responsibility to ensure she is always safe and secure, including when she is cleaning.
Don't Leave Important Papers Around
When cleaning your home, your maid or housekeeper may accidentally toss vital documents in with rubbish mail or magazines that will likely wind up in the garbage. Another possible scenario involves papers being blown around by fans or windows and then being mistakenly swept up in the vacuum cleaner, where they will be dumped as junk or misidentified as being of no value.
To avoid potential problems, it's a wise idea to keep all important documents safe and out of sight. That way, you can be sure that your papers will stay safe wherever the cleaner decides to clean them.
Secure Fragile Items
If you have any particularly fragile or expensive items in your home, it's best to move them to a secure location before the cleaner arrives. This way, you can prevent accidental breakages that could potentially lead to costly damages.
Consider putting away any small items like jewelry, figurines, or books that could easily be misplaced during the cleaning process. Doing this can save you from having to search for them afterward and make your house cleaner's job easier.
Plus, make sure to let the cleaning service know of any items you'd like them to avoid or handle with extra care.
Put Your Pets Away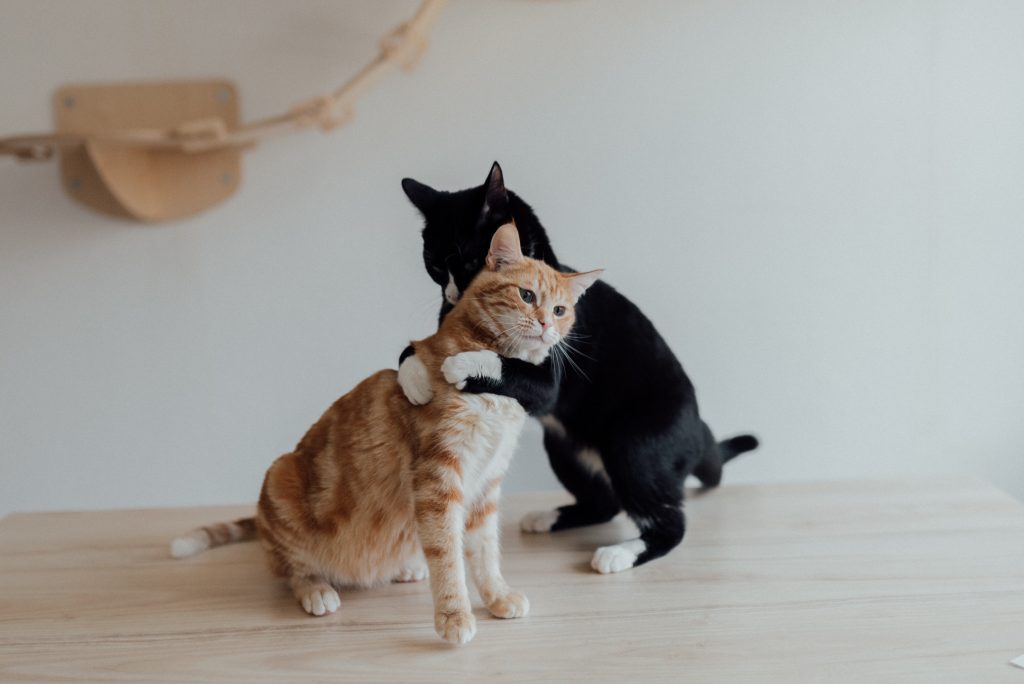 For the safety and comfort of both your housekeeper and your pet, it's best to put away any animals (especially large ones) before your cleaner arrives. This helps ensure that any possible danger or distraction is avoided and that your housekeeper feels comfortable while they do their job.
If that's not possible, make sure your pet is in its own space and away from the cleaning area. That way, they won't be tempted to intrude while the housekeeper is trying to work.
Be Polite and Patient
Unfortunately, there are many who have little regard for the work of home cleaners and act cruelly toward them. In reality, one in every five maids has been verbally abused or mistreated by a homeowner, and as a result, they are frequently scared of making a single mistake.
Keep in mind that nobody's perfect and that even the most seasoned and competent cleaners will make a mistake again and then. Try to be as forgiving as possible if this happens.
In addition, if you want your maid to return often, you must treat her with respect and work to develop a positive working relationship with her. Having a trustworthy and competent house cleaner means you can relax knowing your home is clean, sanitary, and ready for unexpected guests.
Provide Honest Feedback
House cleaners can benefit much from comments of any kind, whether positive or negative. The idea is to help your house cleaning realize how they can improve or what you want from them. Therefore it's crucial to be kind when providing constructive feedback.
If you want to hire a maid that can handle your specific cleaning requirements, you should sit down with them beforehand and discuss your expectations.
There is no harm in providing your house cleaner with an honest evaluation, especially since many businesses request feedback in the form of online reviews and ratings. Similarly, commending them for their efforts and ideal cleaning results when fitting is critical.
How To Find A Professional Cleaning Company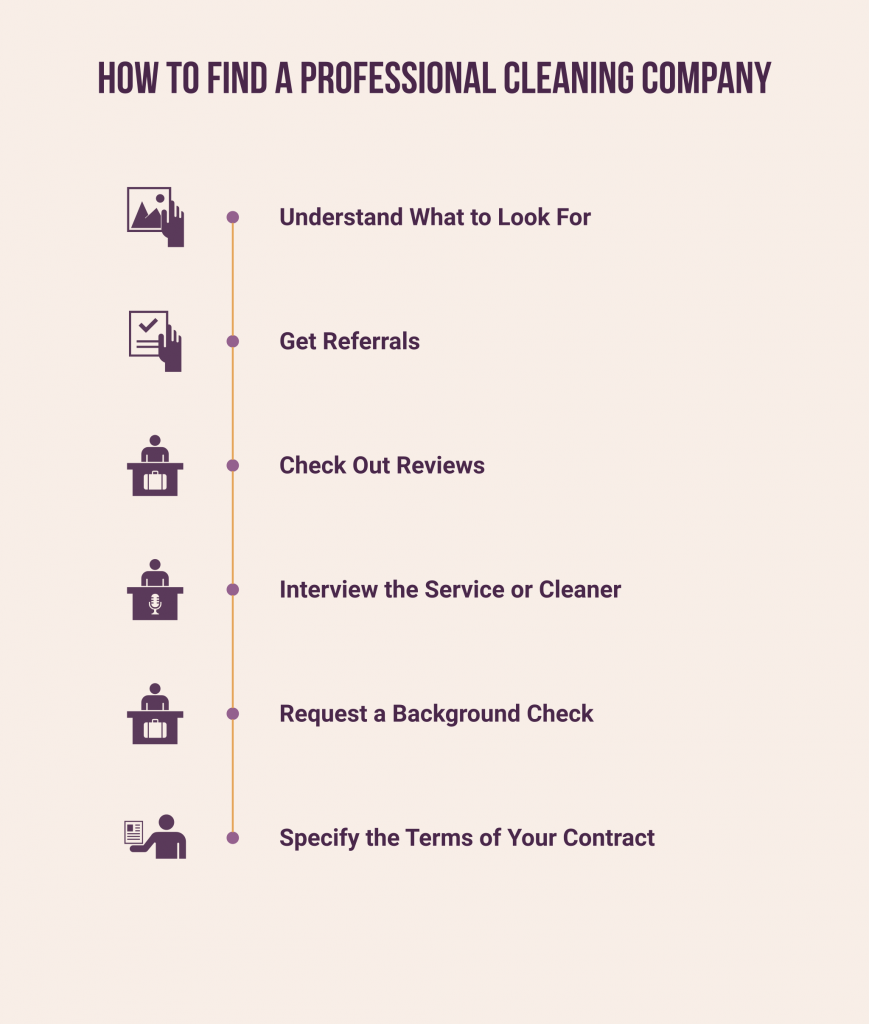 Let's be real — not all cleaning services are created equal. With many companies offering similar services, it can be hard to know which is the best choice for your home. Therefore, it's important to do some research before hiring a cleaning service.
✅ Understand What to Look For
When choosing a cleaner for the first time, seek someone with experience who is willing to learn and provide criticism. Having a cleaner in your home means they must be someone you can trust.
You should also make sure that the cleaner's schedule corresponds with the times that work best for you; you don't want them to arrive during family gatherings or when you host your discussion group.
✅ Get Referrals
One of the best ways to find a reliable cleaning service is through word-of-mouth referrals from family and friends. If they have had a good experience with their home cleaner, chances are you will too!
You can also look up online customer reviews or search for housekeeping services in your area. Many websites can help you compare and contrast services, so read up on each one before making a decision.
✅ Check Out Reviews
When doing your research, look for reviews from previous customers. Although these can be difficult to come by, they are the most reliable and trustworthy source of information about a company's abilities. Always read multiple reviews, not just those on the company website or blog.
✅ Interview the Service or Cleaner
Once you've narrowed your choices, you should interview the service or cleaner. Ask specific questions that will help you know more about how they work, such as how long they have been in this business and what kind of cleaning products they use.
It would be best if you also inquired about their policies regarding cancellations and rescheduling and their payment methods. Most importantly, ask if they are licensed and insured to ensure you're protected when something goes wrong.
✅ Request a Background Check
Make sure they are trustworthy and responsible, as they will be in close proximity to you and your family while cleaning your home. Inquire about the company's hiring practices and whether they have liability insurance and perform background checks on their personnel.
Discuss the responsibilities of each party in case of things like property damage or an injury on the job site, and try to establish a written agreement if you can. There is typically no requirement for formal training or certification for domestic cleaning work in most areas.
✅ Specify the Terms of Your Contract
Now that you've chosen a cleaning service, it's time to work out the finer points of your contract. Choose a frequency, services, and hours, and set a charge. Don't forget to specify which areas, floors, and things will be cleaned.
Tell your cleaner if there are any special items or instructions they should follow, such as fragile memento dishes or newly installed flooring. Before your cleaner arrives, take a tour of your home to make a list of any special instructions.
Having a written agreement with your cleaning service can clarify your expectations for them. You might not need a formal contract if it's just one cleaner.
Get on the schedule of a house cleaning service as soon as possible, especially if you need their help cleaning and arranging for the holidays, as most of them want at least two weeks' notice before the first visit.
Frequently Asked Questions
Q: Can a deep cleaning company be trusted?
A: Yes! A deep cleaning company can be trusted, especially if you've researched and reviewed reviews. Make sure to ask questions about their experience, policies, and liability insurance before making any agreements.
Q: What should I look for when hiring house cleaners?
A: When hiring a house cleaner, look for referrals from family and friends or online customer reviews. You should also interview the service or cleaner. Request background checks, confirm liabilities, and discuss the terms of your contract before beginning services. Finally, ensure they are licensed and insured to protect you in case something goes wrong.
Q: What is a spring cleaning service?
A: Spring cleaning services are typically more thorough than regular house cleaning services. They usually include a deep cleaning of areas that don't get as much attention during normal cleanings, such as baseboards, ceiling fans, and door frames. Furthermore, spring cleaners often move furniture to clean beneath it and perform window washing and carpet shampooing.
Q: Does maintenance cleaning include cleaning windows?
A: Maintenance cleaning typically includes dusting, vacuuming, and mopping. Depending on the service provider, they may also clean windows. Make sure to ask what services are provided when setting up your contract. Your cleaner should provide a complete list of all their services before the start of each job.
Q: What house cleaning tips should I follow?
A: First and foremost, create a schedule to keep things organized. Make sure to empty the vacuum after each use and ensure all cleaning fluids are disposed of properly. Additionally, it's important to dust from top-to-bottom and work in sections when you're cleaning a room. Don't forget to clean the windows, mop the floors, and empty the trash at least once a week. Following this advice can help you keep your home clean and organized. That way, you won't have to call in reinforcements too often!
Final Words
Choosing a housecleaner may seem daunting at first, but with the right knowledge, you can find the perfect fit for your home. Don't forget to give honest feedback and treat them with respect. The more positive the relationship, the better it will be for both of you! Good luck in finding a house cleaner who fits all your needs!